Cofanetti Natale Smashbox "LIGHT IT UP HOLIDAY COLLECTION" con l'artista MERYL PATAKY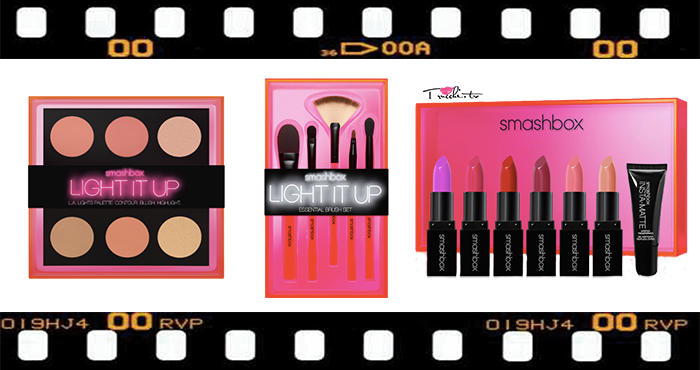 A regalarci un Natale luminoso e magico ci pensa Smashobox, con la l'esclusiva collezione Light It Up Holiday Collection, una serie di cofanetti makeup natalizi disegnati dalla celebre artista Meryl Pataky. L'artista astrattista della luce di San Francisco ha creato in collaborazione con Smashbox tutti i packging neon della collezione natalizia, rendendoli ancora più esclusivi agli occhi di noi makeup addicted ma anche oggetti di puro design da regalare (e autoregalarsi).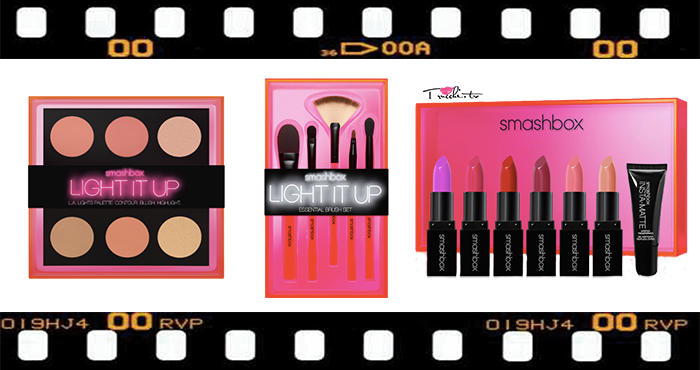 Vediamo insieme tutti i cofanetti makeup Smashbox Light It Up Holiday Collection in arrivo per Natale:
Smashbox Mascara + Primer Set (24): Per occhi che catturano l'obiettivo! Contiene Photo Finish Lash Primer e X Rated Mascara. Disponibile in esclusiva presso le profumerie Limoni e La Gardenia.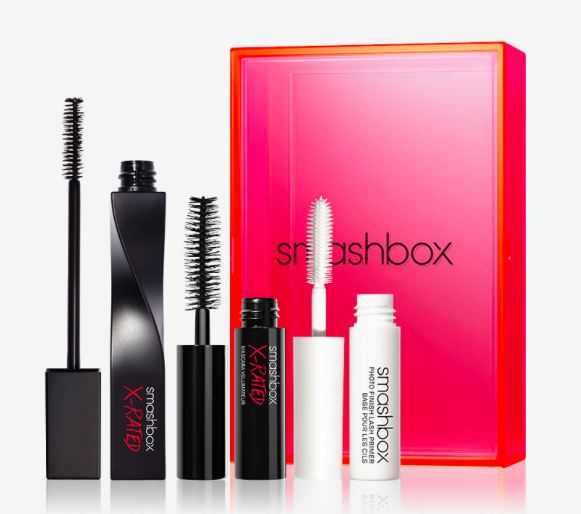 Smashbox Lip Gloss Set (26€): Illumina le tue labbra con gloss effetto specchio. Disponibile solo online.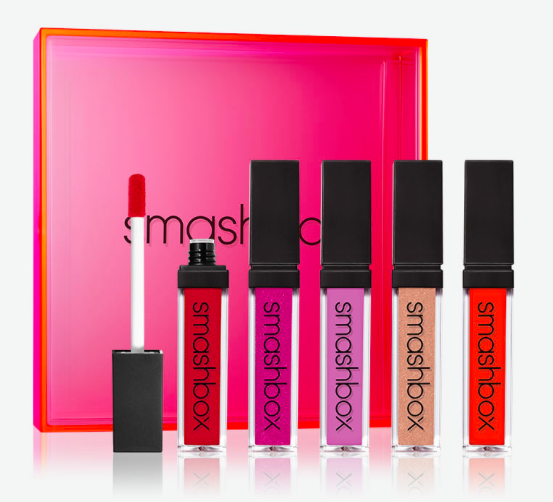 Smashbox Mini Lipstick + Insta-Matte (30€): Sei meravigliose shades di rossetti Smashbox Be Legendary per vestire le labbra di puro colore che ammalia. Il kit comprende anche una mini taglia di Insta-Matte il prodotto magico capace di rendere matte qualsiasi rossetto. Disponibile solo online.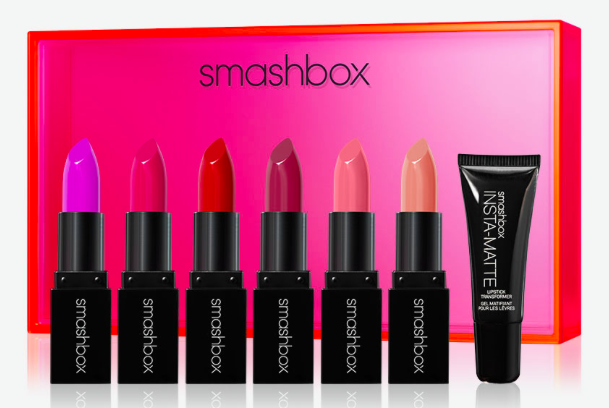 Smashbox Face. Eyes. Lips.(39€): Il kit dei best-seller! Il Primer Smashbox più amato di sempre, il matitone illuminante, un rossetto Be Legendary ed infine Full Exposure Mascara per uno sguardo sensazionale. Disponibile nelle profumerie La Gardenia e Limoni.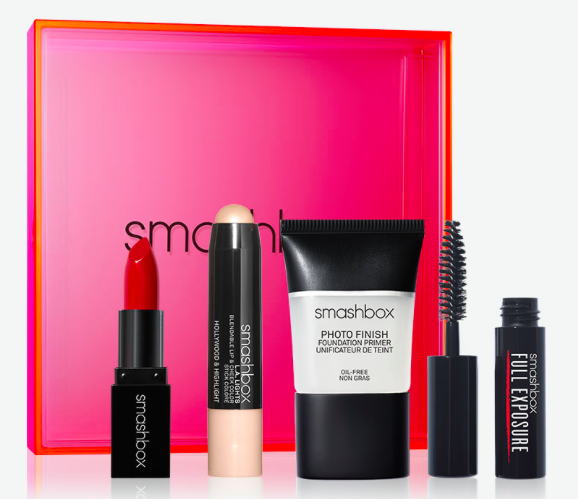 Smashbox Primer Duo Set (32€): Due primer viso su cui contare ad occhi chiusi. il best-seller Photo Finish Foundation Primer ed il nuovissimo Primer Water che si vaporizza sulla pelle, leggero come una piuma. Disponibile online.

Smashbox 3 Mini Palette Set: Contour. Eyes. Lips(49€) Il trittico di palette on-the-go con gli essentials per un makeup che sfolgora! Tre mini palette, una per il contoruring, una con ombretti ed infine la terza con 6 tonalità iconiche di rossetti Be Legendary. Disponibile nelle profumerie La Gardenia e Limoni.

Smashbox L.A. Lights Palette: Contour. Blush. (49€): Una spettacolare creazione! E' la nuova palette di blush e terre per un contouring a regola d'arte. Disponibile solo online.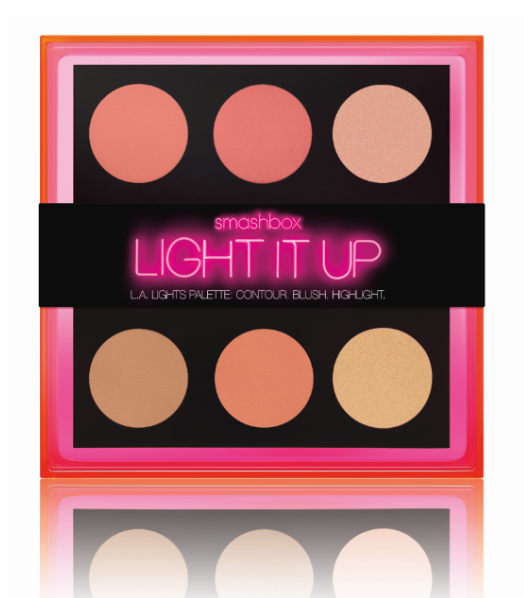 Smashbox Essential Brush Set (69€): Vuoi cimentarti in un makeup dalla resa professionale? Ecco il nuovo Kit di pennelli makeup must-have creati e sviluppati direttamente nello studio fotografico di L.A. Disponibile solo online.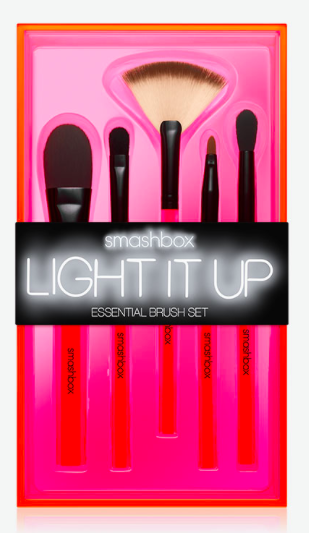 … Vi siete innamorate? Non preoccupatevi perché la nuova collezione Smashbox Light It Up sarà disponibile a breve per illuminare le feste con i suoi suggestivi toni neon.
Vicky❤️