Collezione Makeup Mac "Chinese New Year" per Celebrare il Capodanno Cinese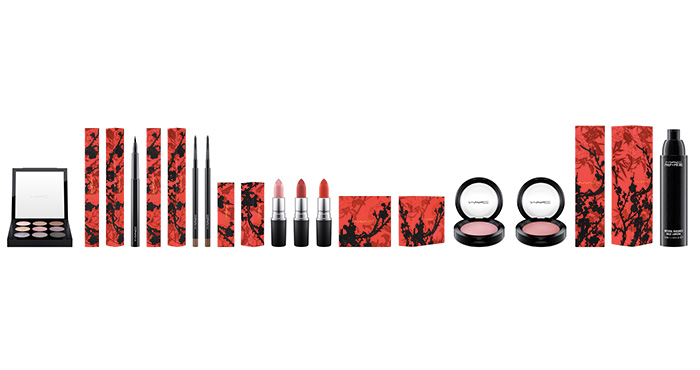 L'arrivo del nuovo anno cinese è dietro alle porte e con lui si preparano giorni di grande festa per celebrare l'inizio dell'anno del Gallo. Per l'occasione Mac Cosmetics ha creato la collezione makeup "Mac Chinese New Year" per inaugurare l'anno nuovo ed essere pronti a perseguire i propri sogni e obiettivi.
CAPODANNO CINESE 2017: I PRODOTTI PER CELEBRARE L'ANNO DEL GALLO
Scopriamo insieme tutta la nuova collezione Mac "Chinese New Year" 2017:
Mac Lipstick (19€)
Peach Blossom – nude fresco ghiacciato (cremesheen)
Dangerous – rosso aranciato mat (retro matte)
Russian Red – rosso con sottotono azzurro intenso (matte)
Mac Palette Ombretti x9 Year of the Rooster (42€)
Mulch – rosso-marrone con riflesso perlaceo bronzeo (velvet)
Honey Lust – pesca intinta nel bronzo (lustre)
Wedge – beige/taupe delicate smorzato (matte)
Print – grigio smorzato con luccichii (satin)
Idol Eyes – violetto argenteo con oro (lustre)
Copperplate – grigio medio smorzato (matte)
Girlie – rosato-rosa con raffinati riflessi luminosi (satin)
Shale – malva-prugna con raffinati riflessi luminosi (satin)
Sweet Lust – rosato/roseo (lustre)
Mac Penultimate Eyeliner (21€)
Rapidblack– nero assoluto
Mac Powder Blush (23€)
Fleur Power – corallo tendente al rosa delicato luminoso (satin)
Dame – azzurro/rosa raffinato (satin)
Mac Eye Brows (17€)
Lingering – delicato taupe-marrone
Brunette – grigio-marrone
Mac Prep + Prime Natural Radiance (40,50€)
Questi sono tutti i prodotti selezionati per celebrare l'arrivo dell'anno nuovo cinese! Trovate la collezione Mac "Chinese New Year" in alcuni selezionati punti vendita Mac e online.
Vicky❤️