Novità Cofanetti Makeup BareMinerals Natale 2015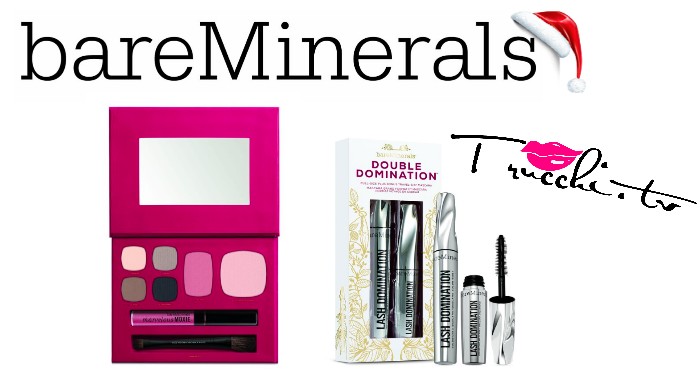 Buongiorno e ben ritrovate su Trucchi.tv per scoprire tutte le ultime novità makeup in uscita! Qualche tempo fa ho avuto il piacere di scoprire e provare in anteprima tutte le novità BareMinerals Natale 2015, una vera gioia per una makeupaddicted agguerrita. Quest'anno BareMinerals propone esclusivamente due kit makeup Natale, la palette in cartonato rigido BareMinerals The Enchanted Garden ed un kit mascara con il loro celebre Lash Domination.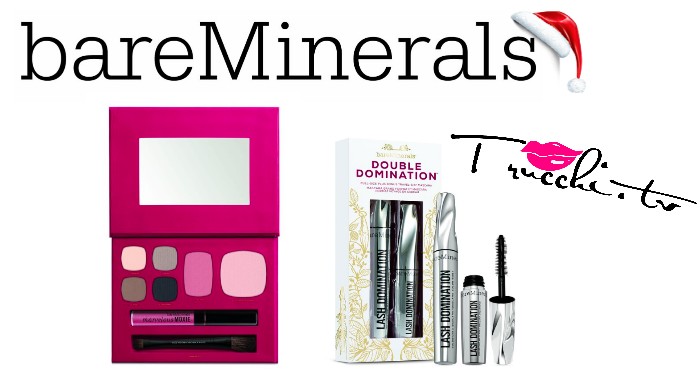 Scopriamo più da vicino le proposte makeup natalizie BareMinerals:
BareMinerals Palette The Enchanted Garden (36 euro): La nuova palette BareMinerals è in edizione limitata e si presenta all'interno di un elegante packaging in cartonato rigido, davvero resistente e dalla chiusura più che ermetica. All'interno sono custoditi quattro ombretti BareMinerals READY sui toni naturali del marrone e del taupe, un blush rosato delicato che si adatta meravigliosamente a qualsiasi genere di incarnato ed una polvere illuminante che non può assolutamente mancare in qualsiasi makeup natalizio. Per completare il nostro Christmas Look troviamo anche un gloss labbra BareMinerals Marvelous Moxie pigmentato al punto giusto, ed un pennello viso doppio.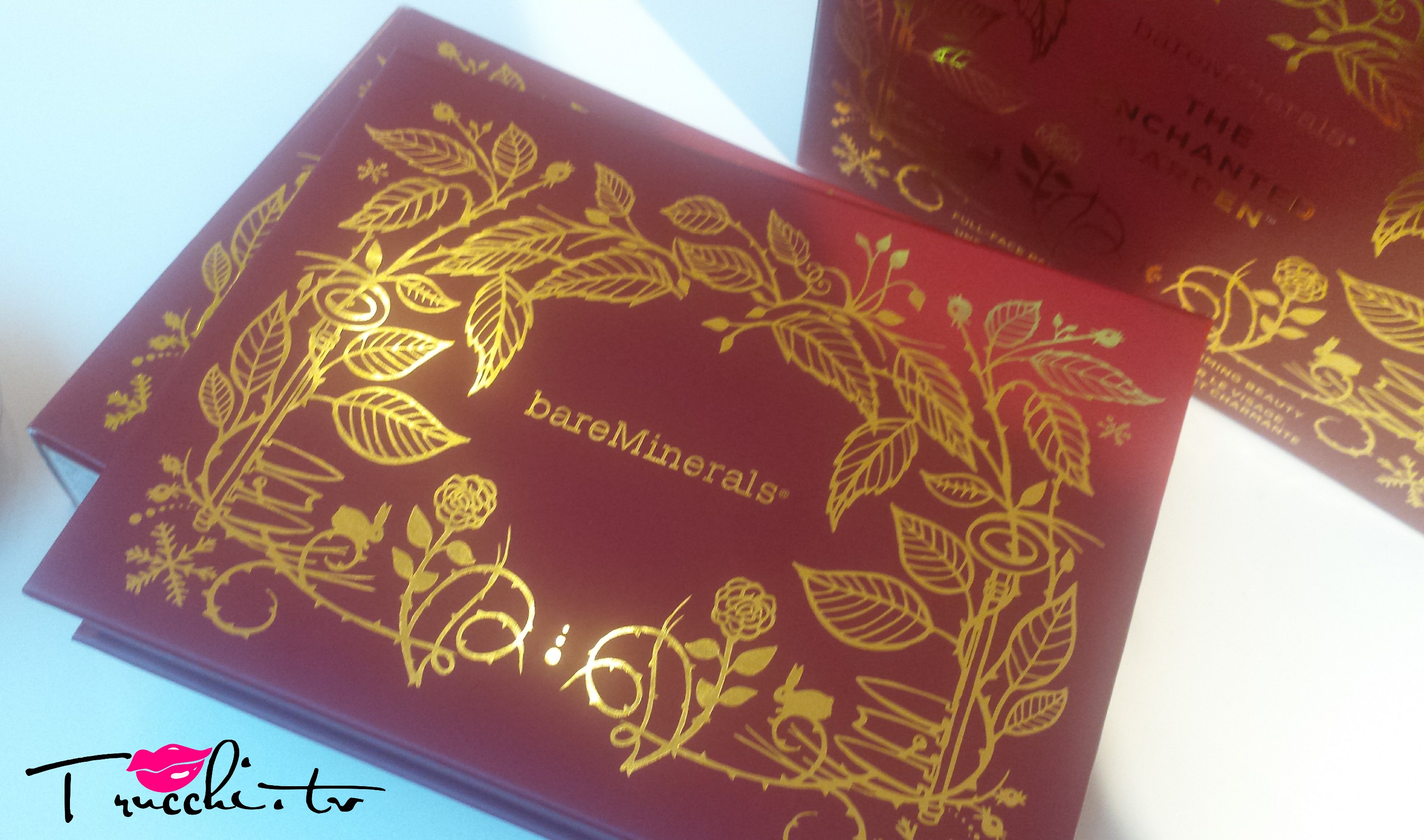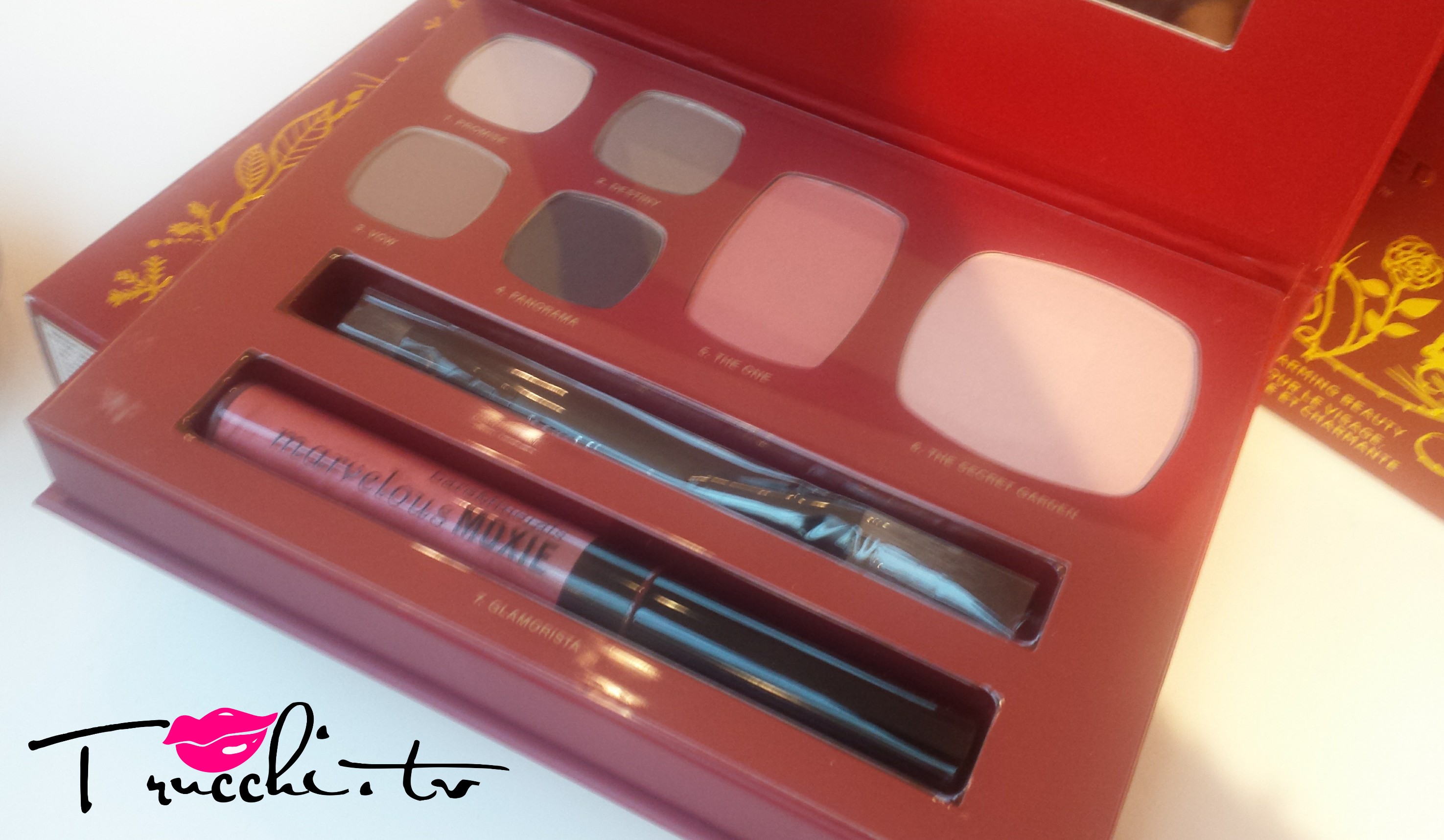 BareMinerals Natale 2015 Kit Double Domination (21 euro): All'interno di questo kit troviamo il famoso mascara BareMinerals Lash Domination in formato full size ed uno più piccino in formato travel da 5,5 ml di prodotto. Questo kit makeup BareMinerals è una fantastica idea regalo Natale per una bella figura assicurata!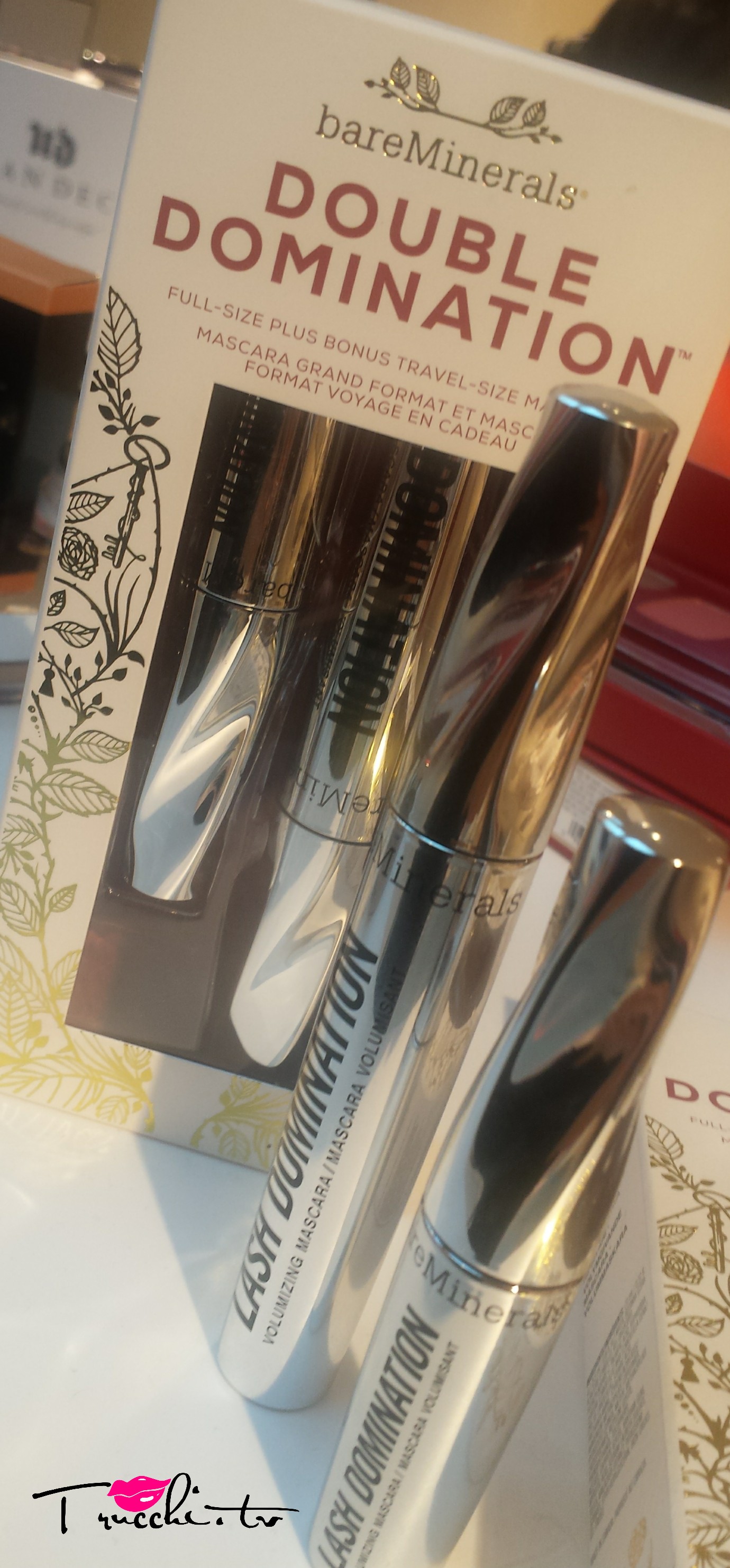 La nuova palette BareMinerals The Enchanted Garden ed il kit Double Domination saranno disponibili in esclusiva da Sephora a partire dai primi giorni del mese di Novembre 2015.
Vi piace la nuova palette di BareMinerals Natale 2015?
Vicky❤️