Nuovi Prodotti Makeup Essence Primavera/Estate 2017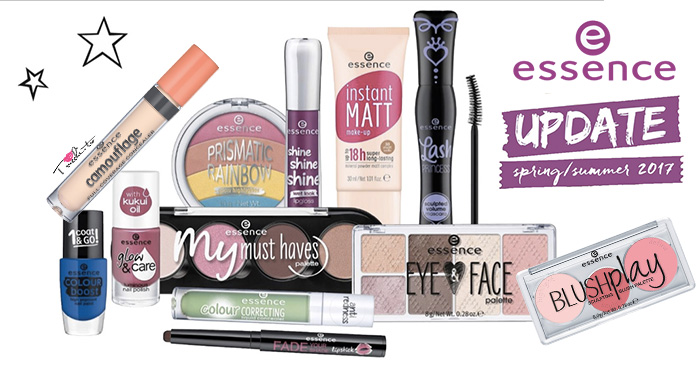 A partire da Marzo tutti gli stand Essence saranno rinnovati con l'arrivo di tantissimi nuovi prodotti! Puntualmente il brand makeup Low Cost più amato di sempre si amplia e si rinnova proponendo nuovi prodotti in linea con gli ultimi trend.
Scopriamo insieme tutte le novità Essence Primavera/Estate 2017:
Essence My Must Have Palettes & Refills (Astuccio 8 colori 2.49€ – astuccio 4 colori 1.89€): Palette componibili personalmente scegliendo tra ombretti, polveri viso e prodotti labbra.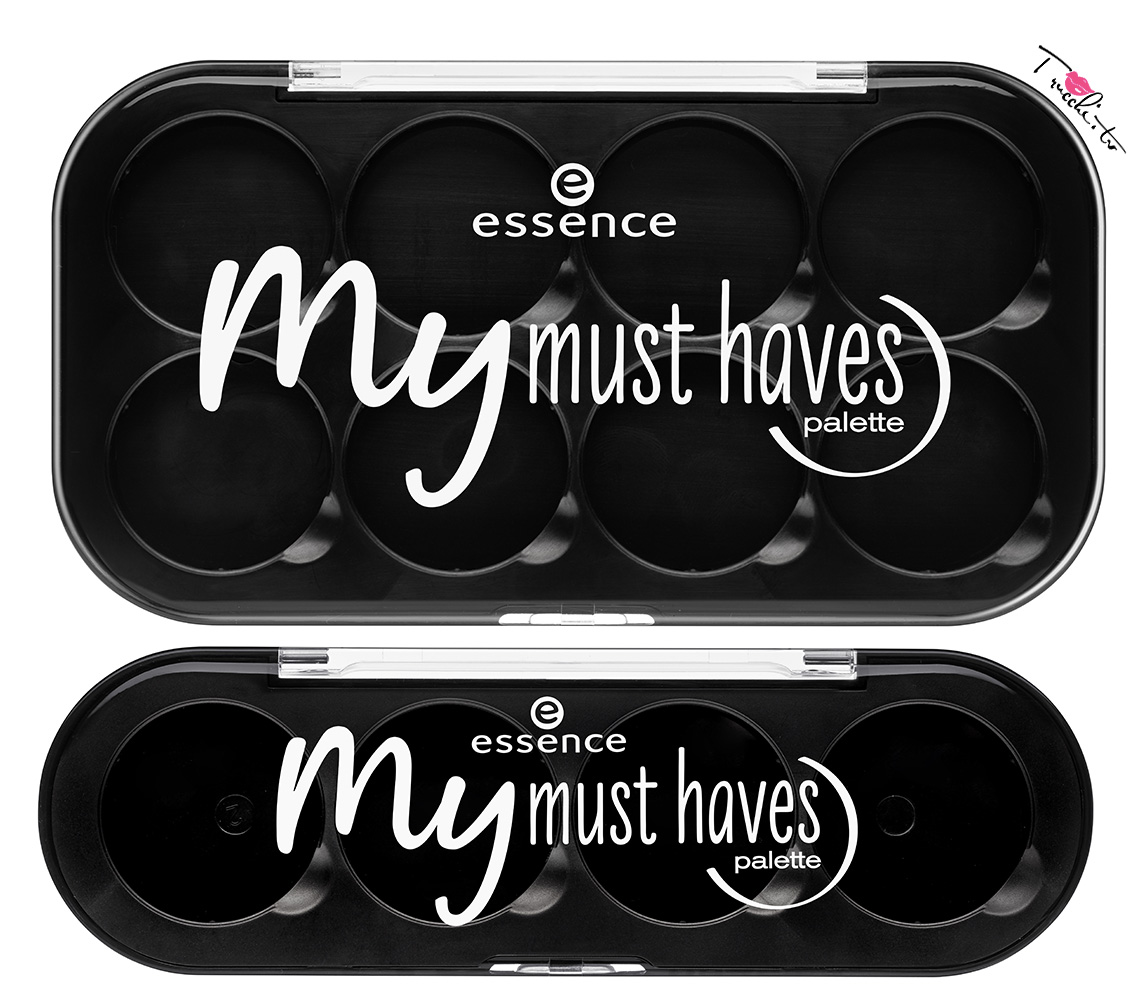 Essence Ombretti Refill (1.89€)

Essence Prodotti Viso Refill (1.89€)
Highlighter Powder 01 Let it Glow
Bronzing Powder 01 Hello Sunshine
Fixing Powder 01 Fix It, Baby!
Matt Blush 01 It's Berry Time
Matt Blush 02 Cosy Rosy
Satin Blush 01 Coral Dream
Satin Blush 02 Strawberry Smoothie
Satin Blush 03 Rosy Glow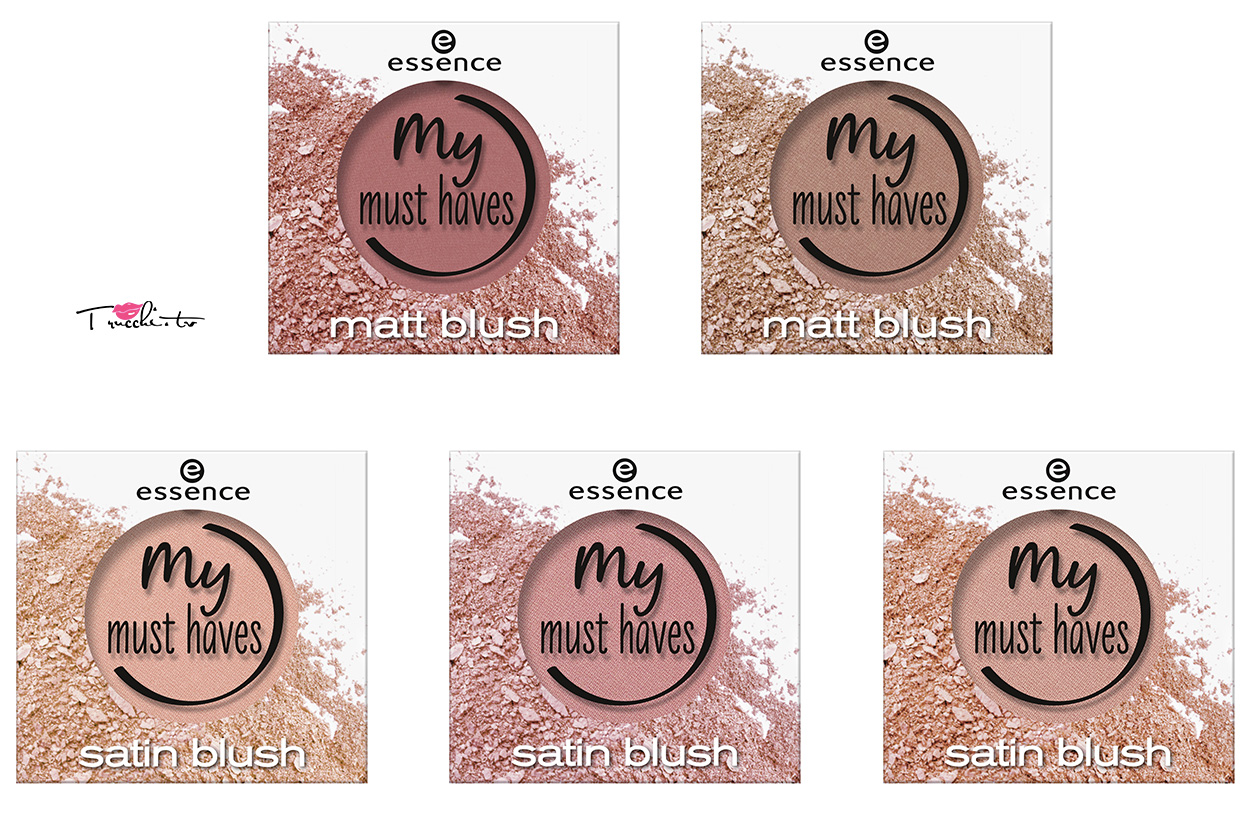 Essence Prodotti Labbra Refill (1.89€)
Lip Base 01 All About That Base
Lip Powder 02 Dare to go nude
Lip Powder 03 Take the Lead
Lip Powder 04 Set the Stage

Essence Eyeliner Occhi The Cushion (3.79€): Una spugnetta imbevuta di eyeliner nero iper pigmentato.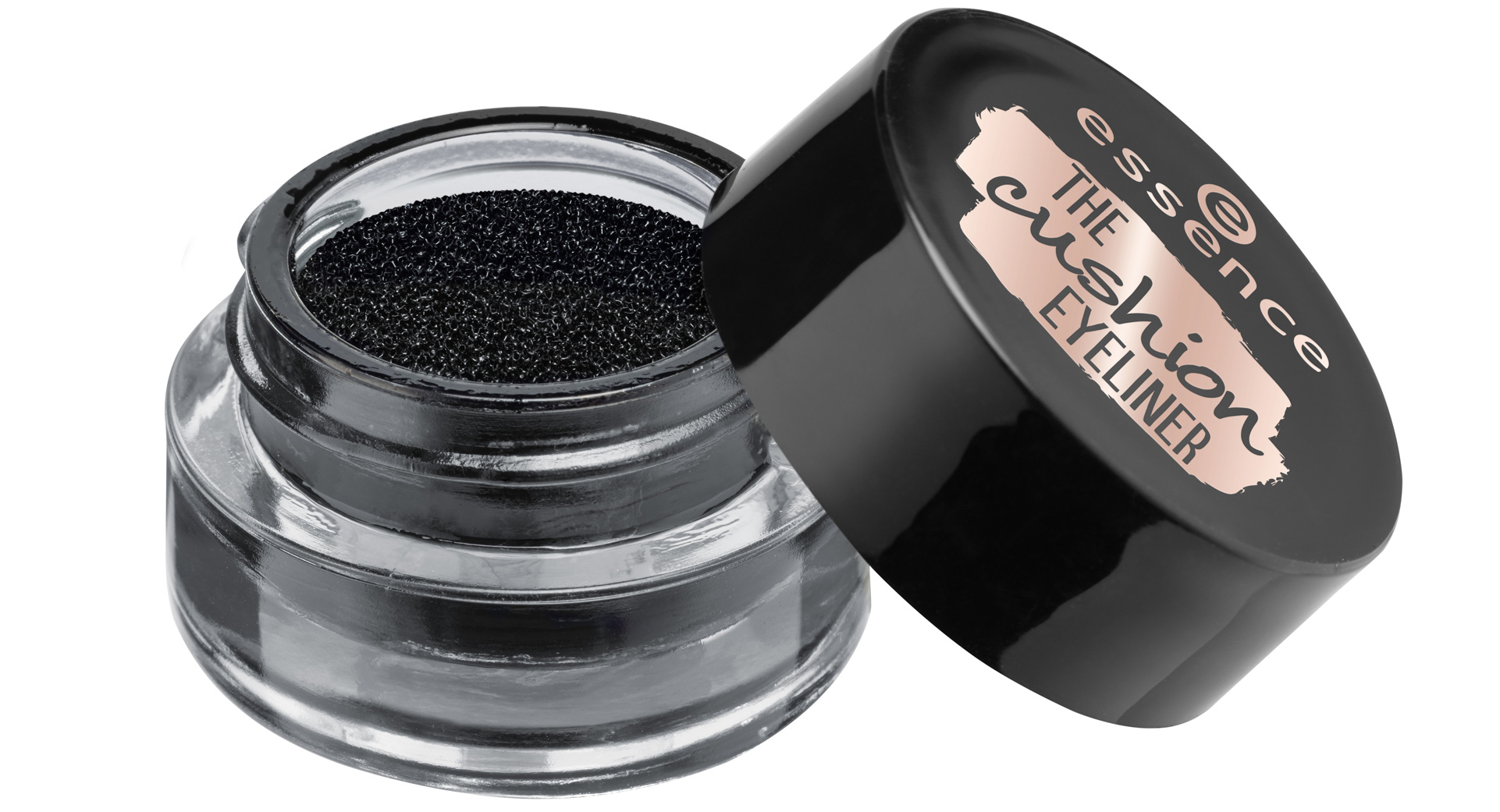 Essence Palette Ombretti Occhi All About Toffee (4.99€): Palette di ombretti nude e naturali perfetta per creare un makeup soft ed elegante.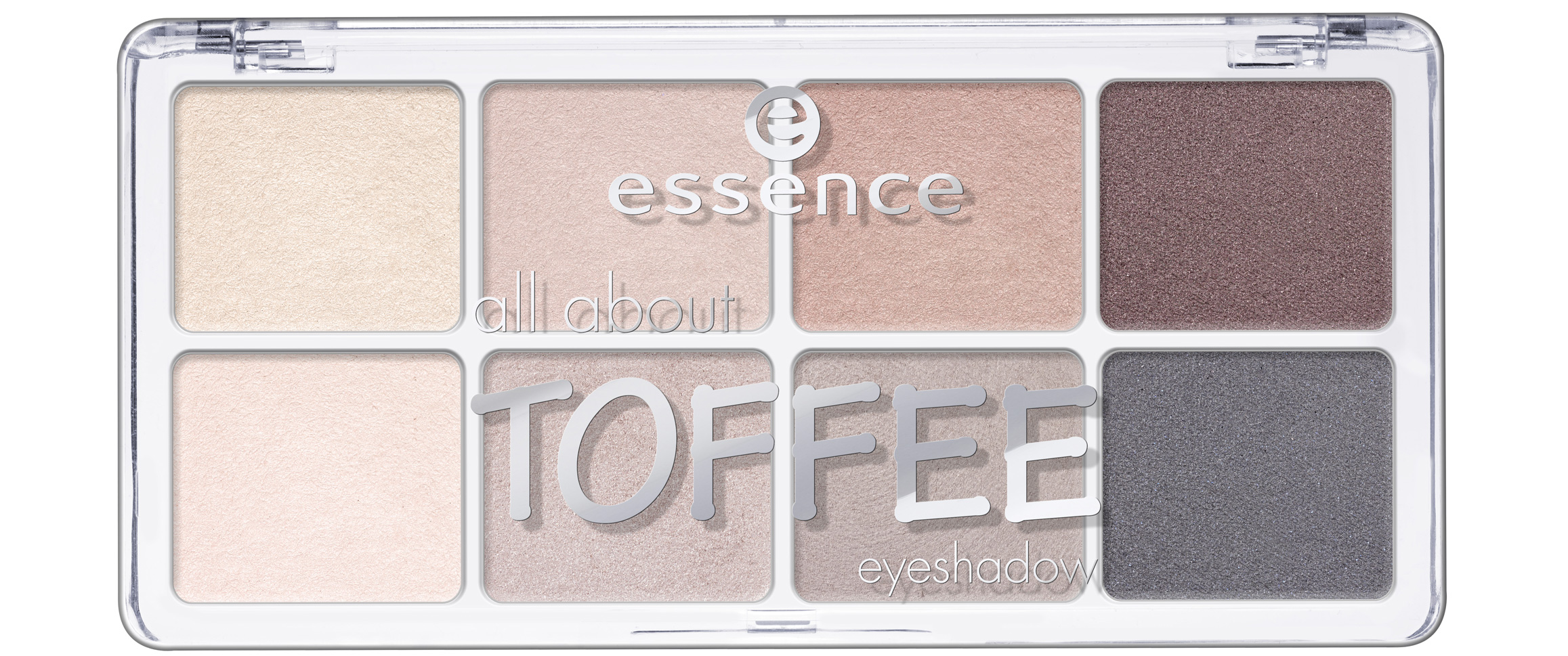 Essence volume stylist 18h mascara occhi effetto incurvante & fissante (3.79€): Texture cremosa, regala ciglia incurvate a lunga durata.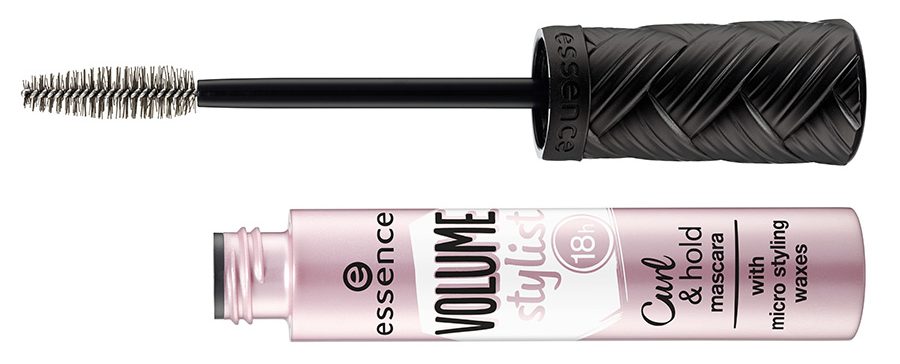 Essence volume stylist 18h mascara occhi effetto ciglia allungate (3.79€): Applicatore a forma di diamante che allunga le ciglia grazie alla presenza di fibre.


Essence Mascara Occhi Effetto Volume Definito Lash Princess (3.79€): Look teatrale con ciglia volumizzate e super definite.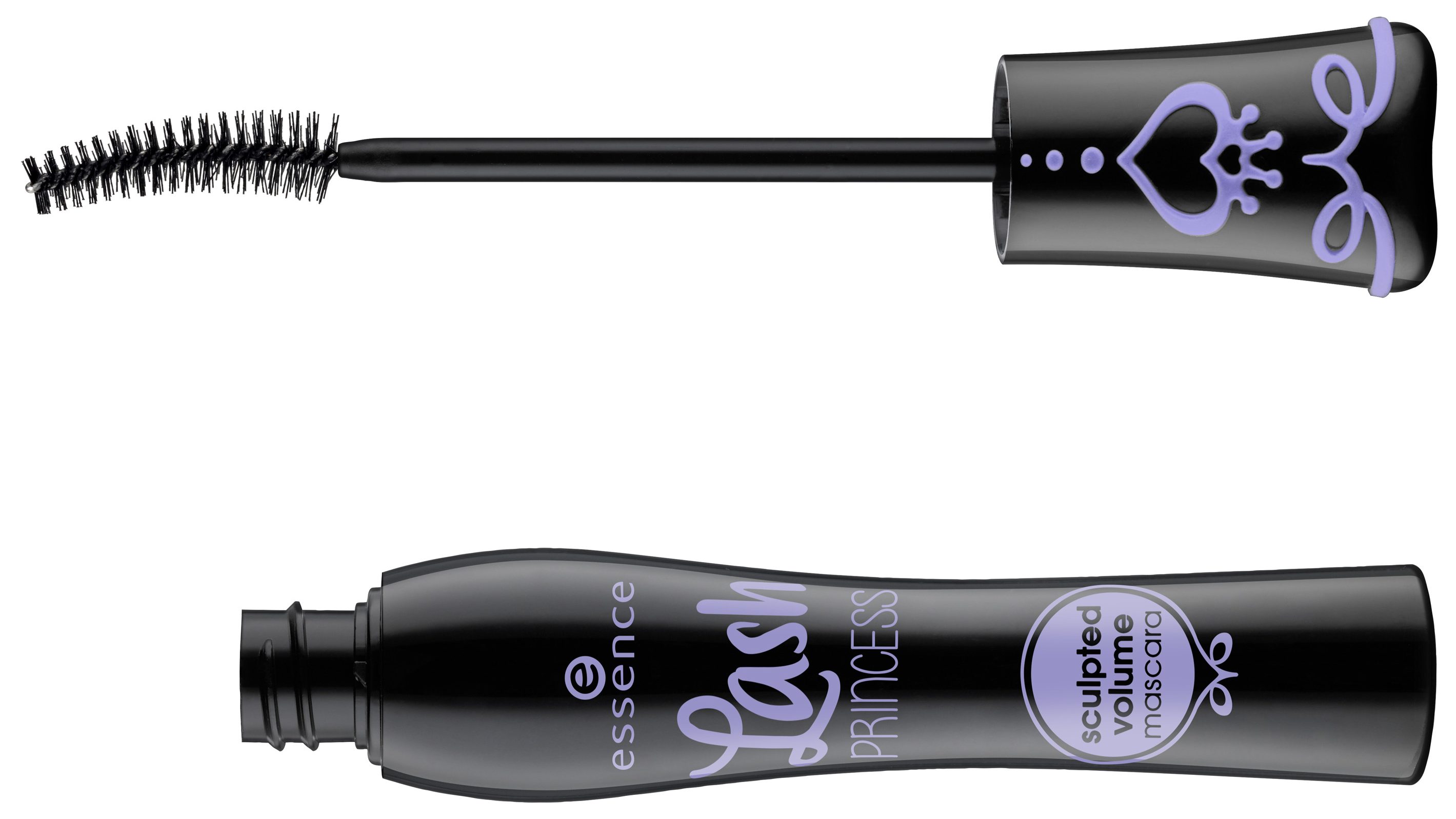 Essence palette ombretti occhi get picture ready! (6.29€): ombretti matt, shimmer e metallici per un look naturale e sofisticato.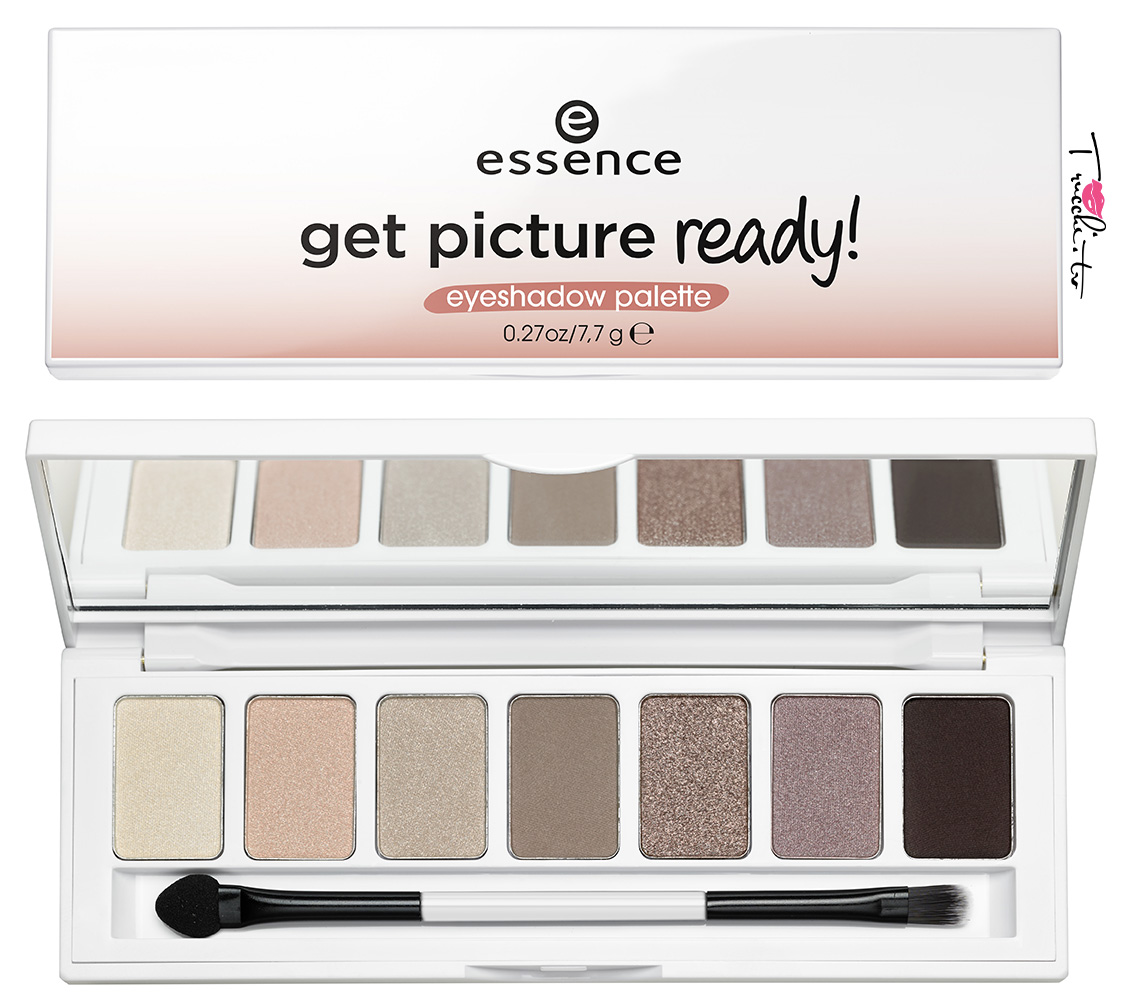 Essence Illuminante e Contouring Viso in Stick 2in1 (4.99€): Uno stick doppio cremoso per fare contouring.
n°10 Blondie
n°20 Brownie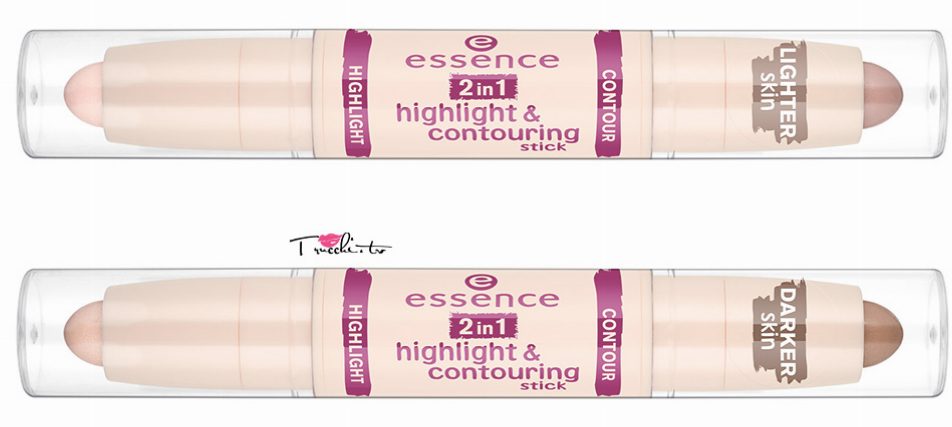 Essence Illuminante Viso Prismatic Rainbow (4.49€): Ecco l'oggetto del desiderio, scatena la fantasia con questo illuminante arcobaleno.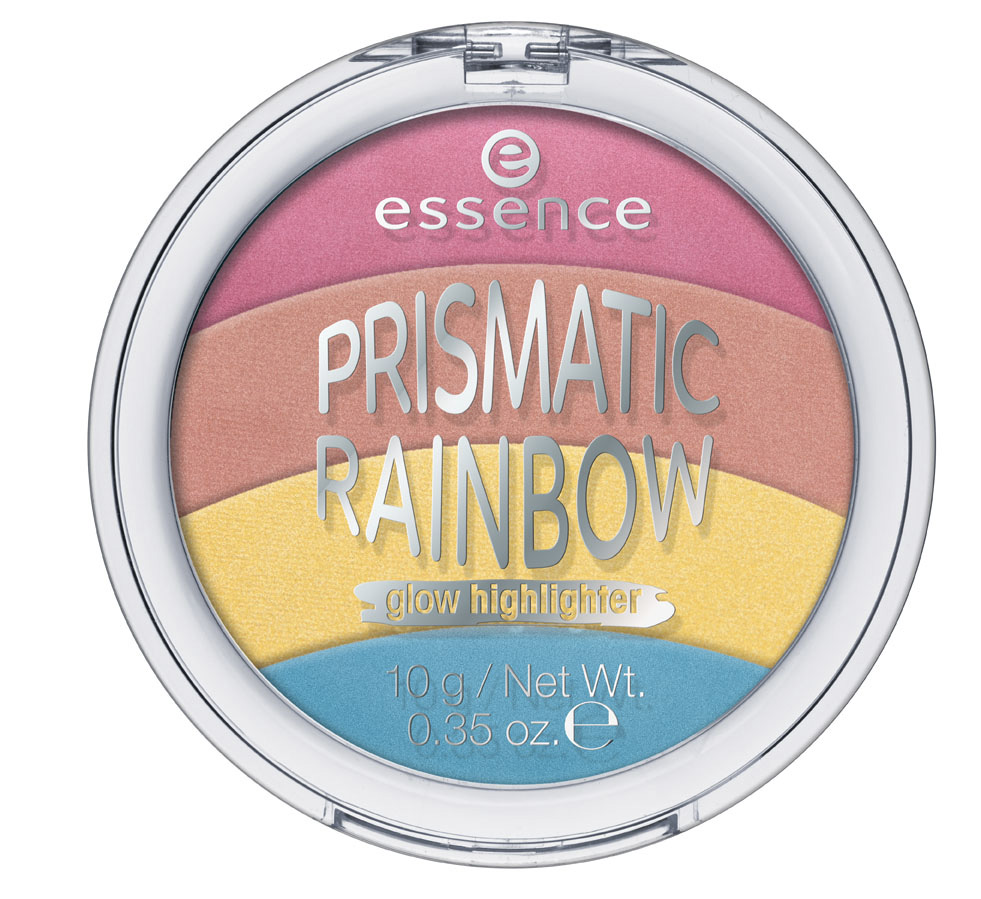 Essence Palette Blush Viso BLUSHplay Sculpting (4.99€): La palette pratica e compatta per scolpire e illuminare il viso con una cialda di illuminante e due di blush.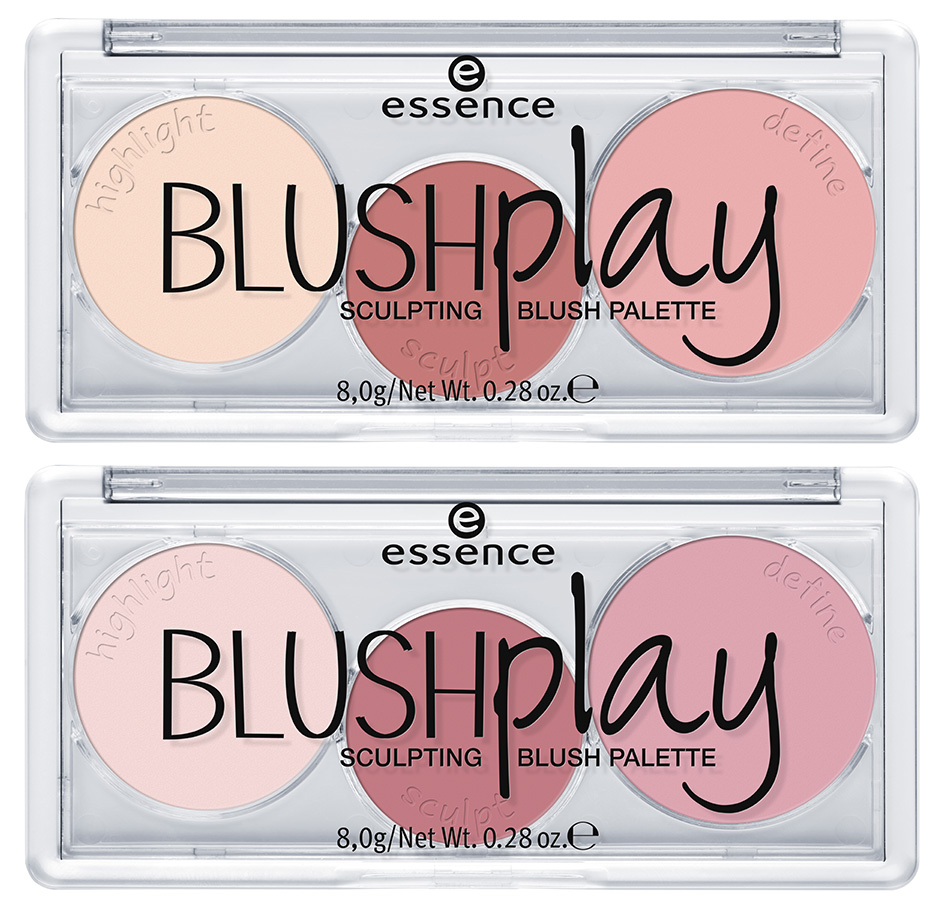 Essence Matita Occhi Sculpting (2.89€): Tre matite doppie per gli occhi per donare definizione e luminosità.
n°01 Black to White
n°02 Peach for Chocolate
n°03 Grape a Rose

Essence Palette Polveri Viso & Occhi (4.99€): La nuova palette on-the-go perfetta da portarsi in giro nel  beauty, racchiude 4 ombretti, un blush e un illuminante.
n° 01 Glow For iT
n° 02 Rise & Shine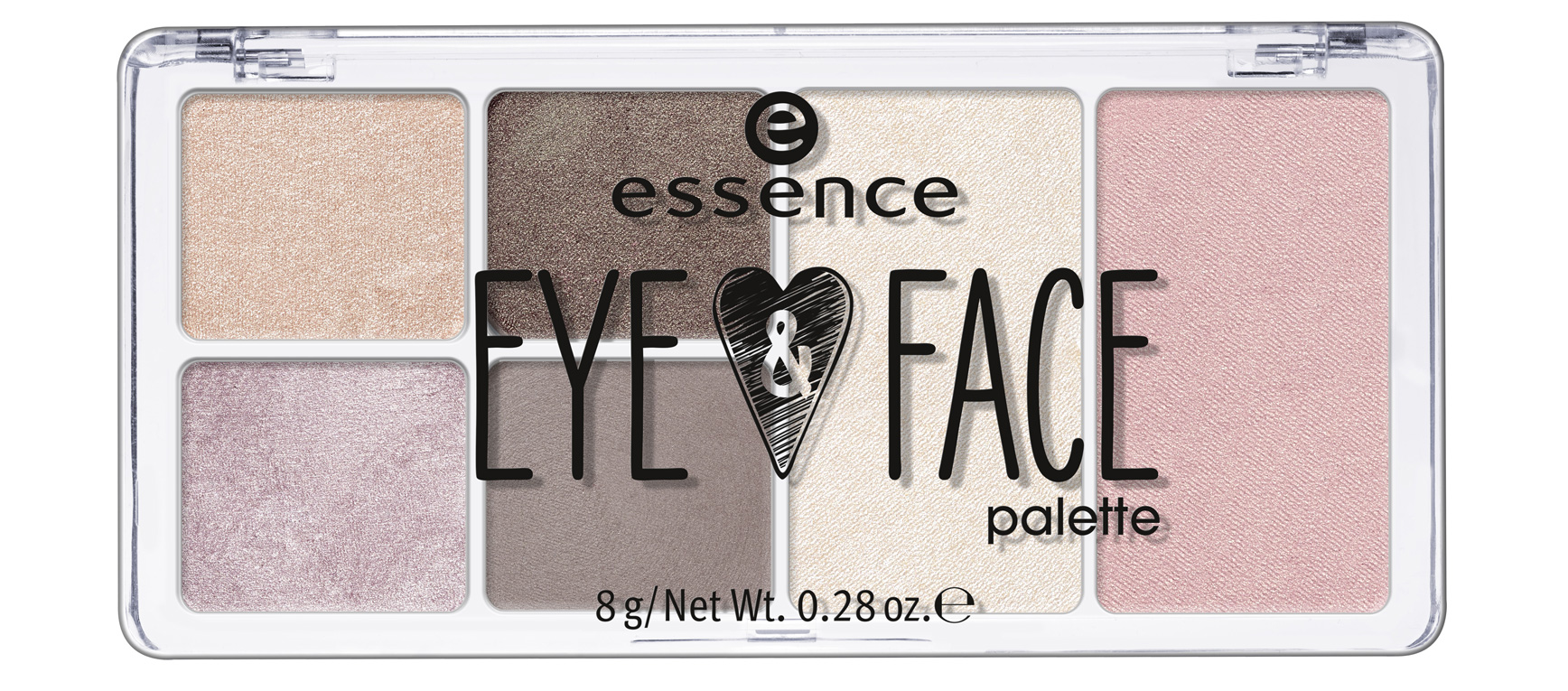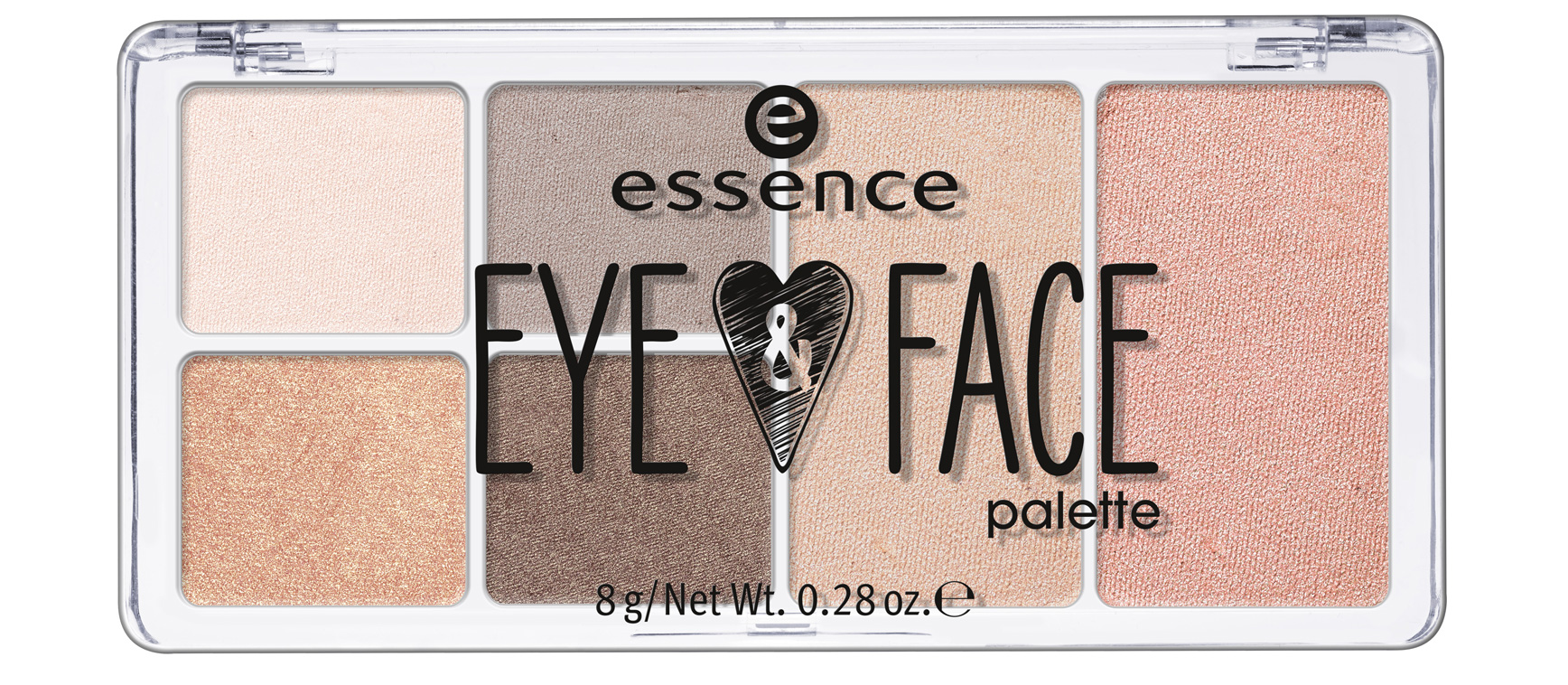 Essence Fondotinta Viso Instant Matt (4.99€): Il nuovo fondotinta Essence dal finish naturale che assicura una durata fino 18 ore.
n° 10 Matt Ivory
n° 20 Matt Sand
n° 30 Matt Vanilla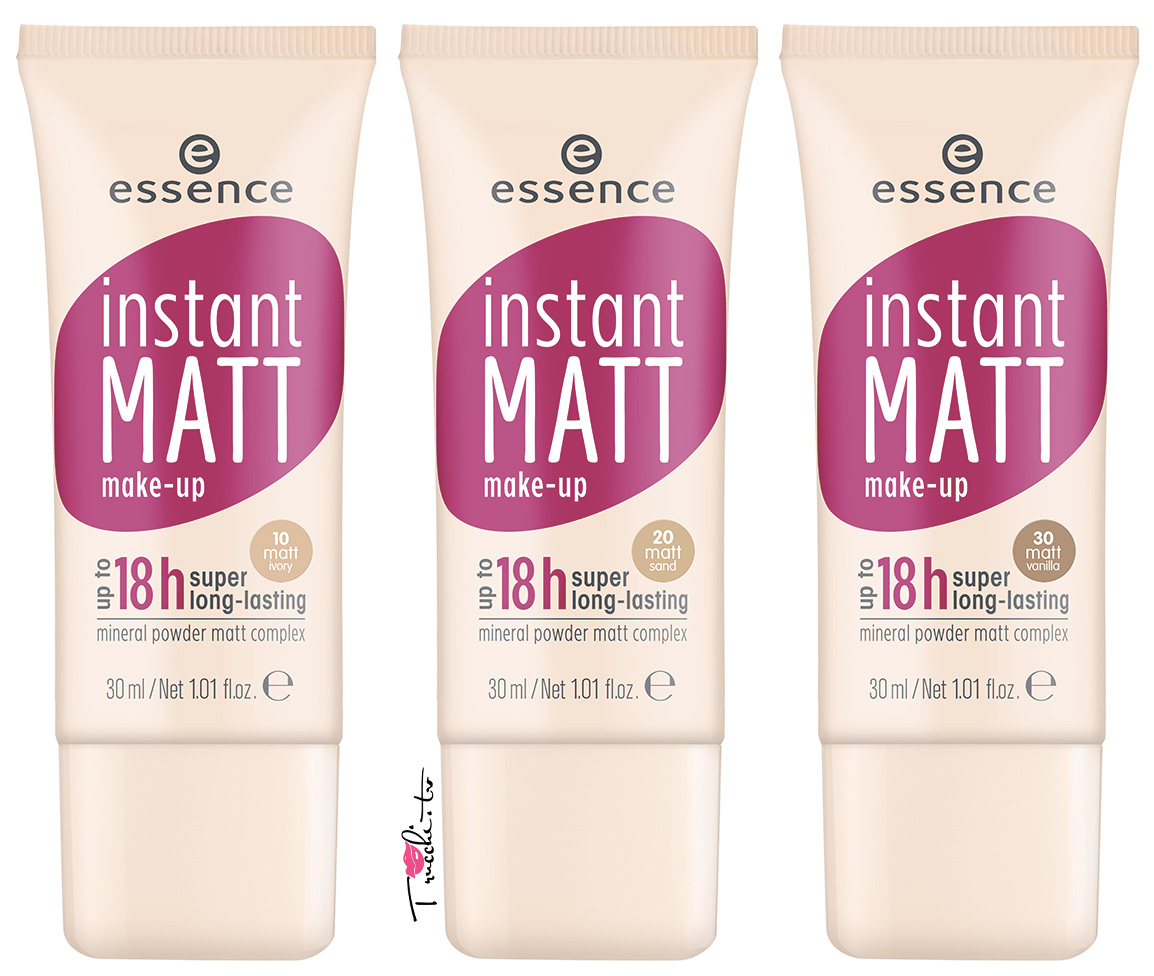 Essence Camouflage Correttore viso Alta Coprenza (3.19€): Correttore ad alta pigmentazione che copre imperfezioni e occhiaie.


Essence Terra Viso Effetto Abbronzante Luminous Matt (3.79€): Polvere viso che scalda l'incarnato per un risultato radioso.
n° 01 Sunshine
n° 02 Sunglow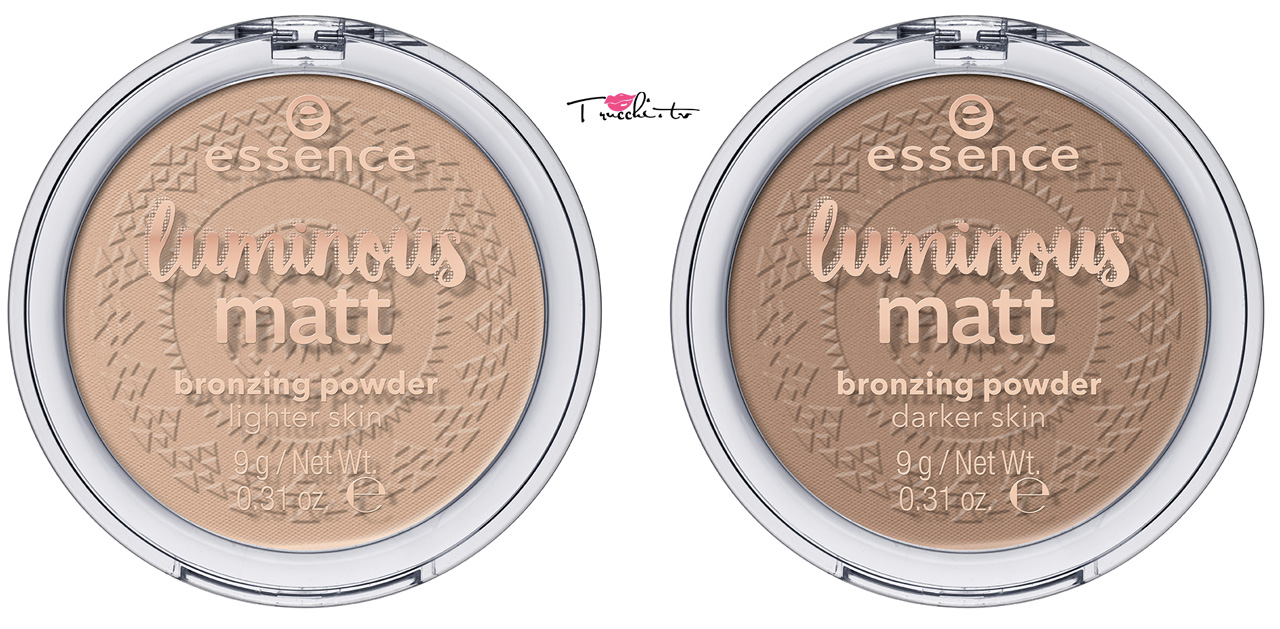 Essence Correttore Viso Liquido Colour Correcting (3.19€): Correttori colorati per correggere eventuali inestetismi cromatici della pelle.
n° 10 Pastel Pink
n° 20 Pastel Yellow
n° 30 Pastel Green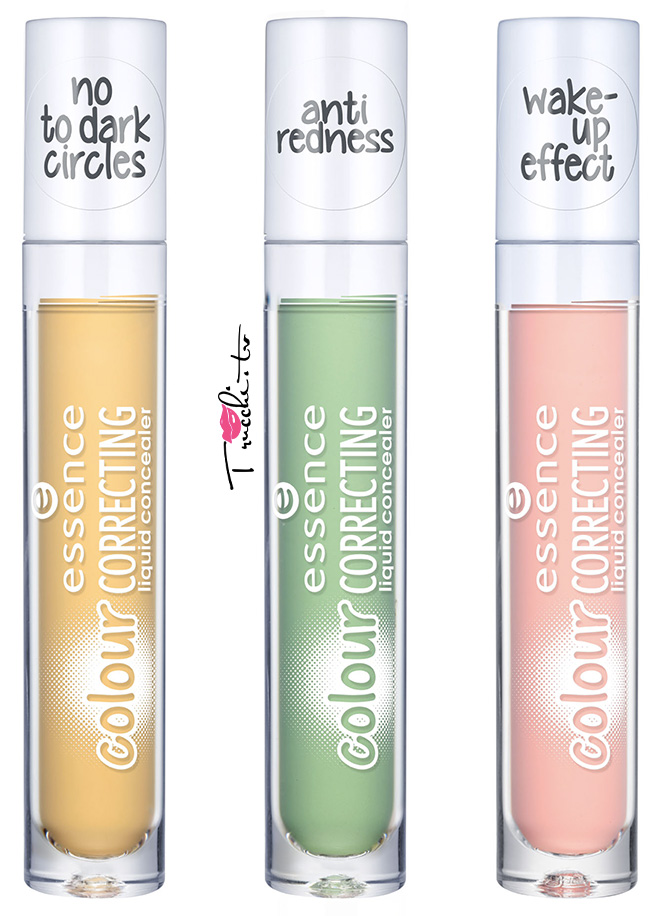 Essence spray per make-up viso instant matt fissatore (3.79€): È uno spray fissante per il trucco arricchito con un complesso opacizzante.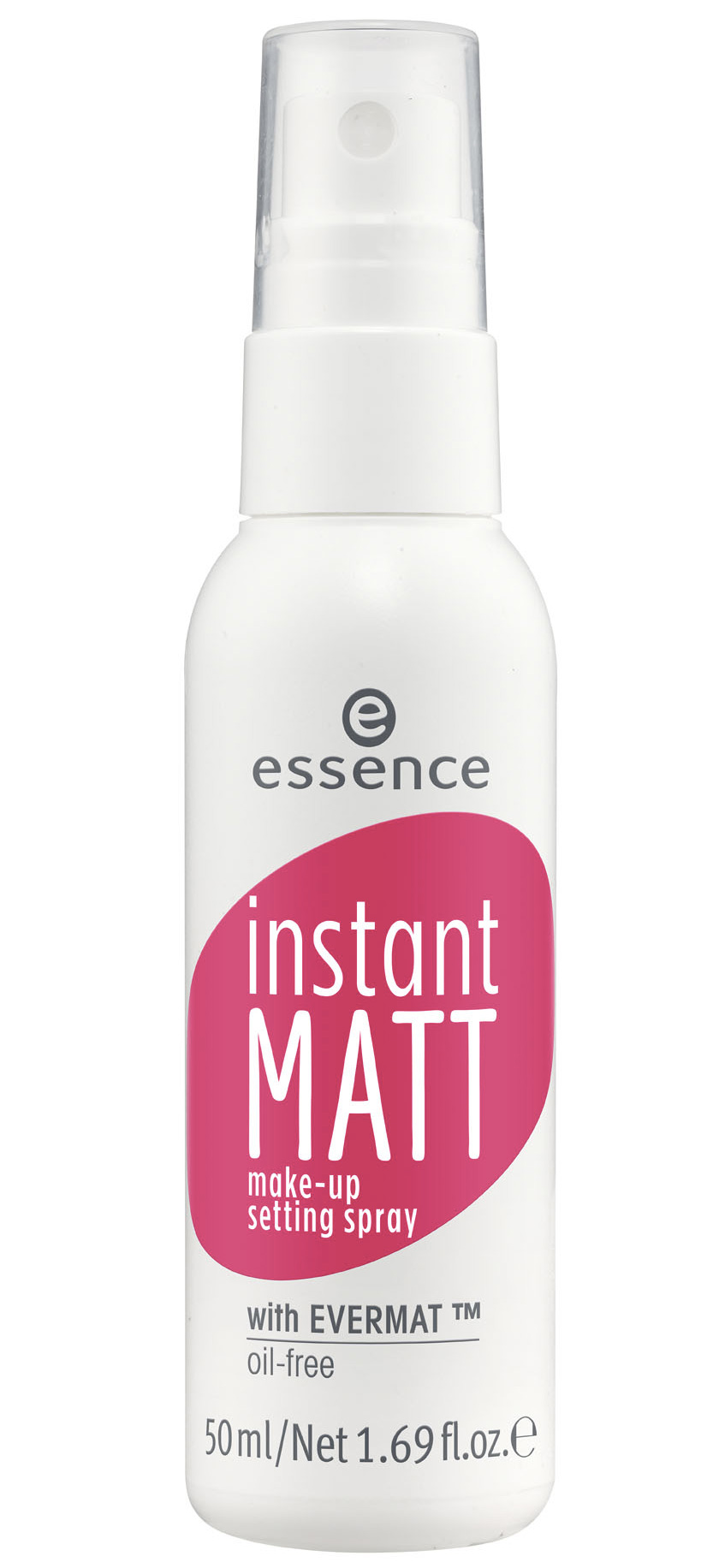 Essence Lucidalabbra Shine Shine Shine (2.49€): Gloss per labbra dall'effetto bagnato e luminoso.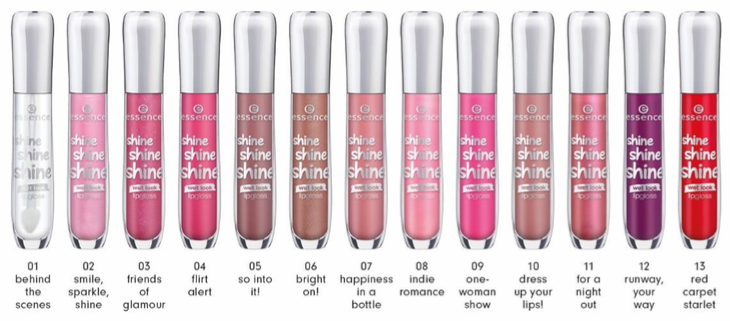 Essence Matita Labbra Ultra Last (2.29€): Matita labbra dalla punta sottile e resistenza waterproof.
n°01 Lavander Blender
n°02 Brick Dust
n°03 Wine Lips
n°04 Fuchsia Romance
n°05 Rosewood High
n°06 Lilac Season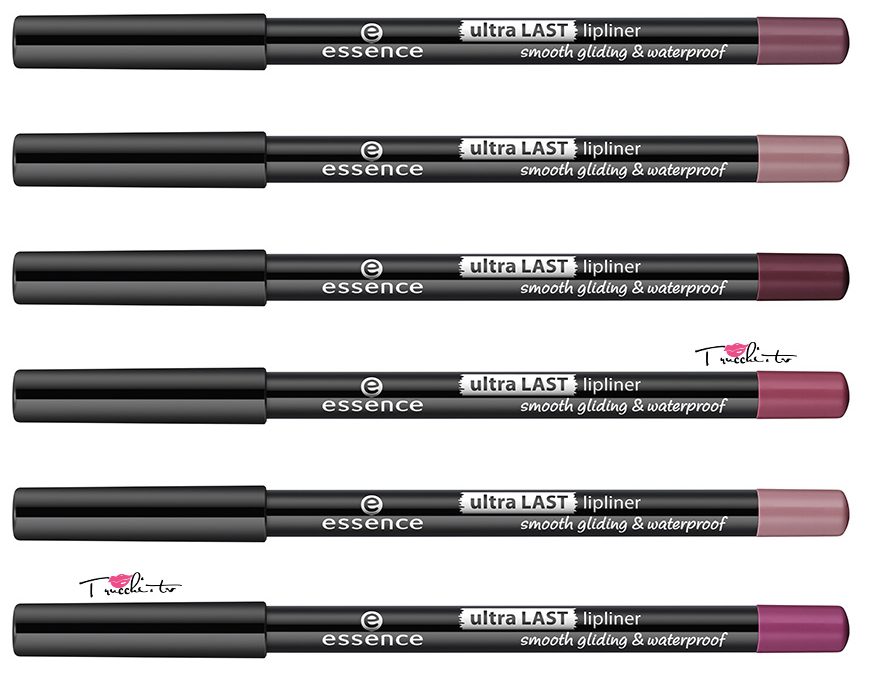 Essence Rossetto Labbra Fade Your Shade (3.59€): Questi sono due prodotti labbra Top Coat per rossetti che creano un effetto di "ombre lips".
Essence Smalto Unghie ad Alta Pigmentazione Colour Boost (2.29€): È la nuova linea di smalti colorati ad alta coprenza che regala unghie levigate ed estremamente brillanti.
n° 01 Instant Friendship
n° 02 Instant Fun
n° 04 Instant Love
n° 05 Instant Summer
n° 06 Instant Happiness
n° 07 Instant Feeling
n° 08 Instant Party
n° 09 Instant Passion
n° 10 Instant Adventure
n° 11 Instant Match

Essence Smalto Unghie Luminoso Glow & Care (2.29€): La nuova linea di smalti arricchita con olio di Kukui che rimane shimmer sulle unghie.
n° 01 Care is in the Air
n° 02 Go for Glow
n° 03 Shine on
n° 04 Happy Girls Shine Brighter
n° 05 Love and Care
n° 06 Berry Caring
n° 07 Keep Calm and Glow On

Essence Smalto Unghie French Manicure Perfecting (2.29€): Lo smalto che dona alle unghie un aspetto sano e naturale.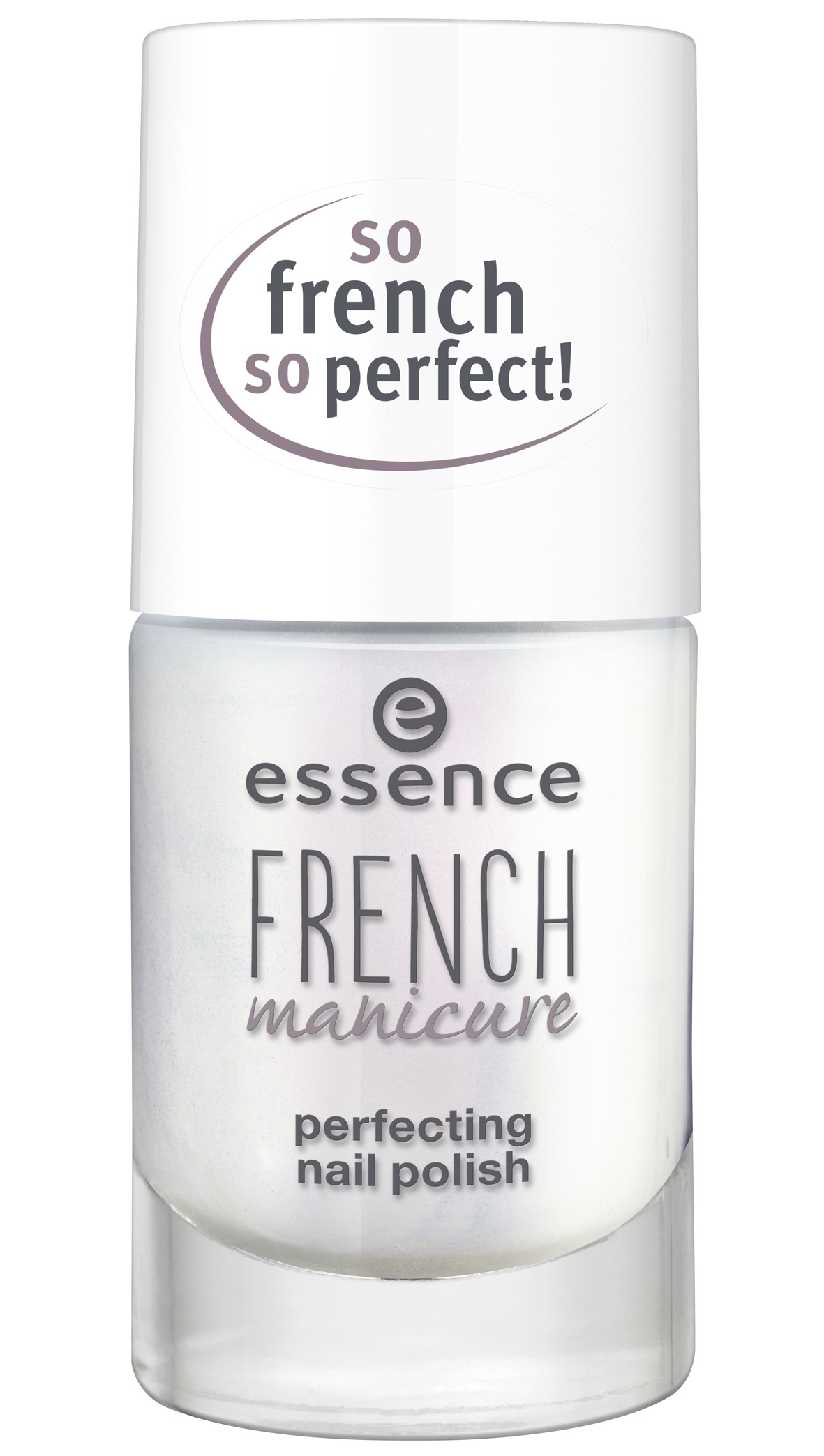 Essence Smalto Unghie Out of Space Stories (2.49€): Sette colori per una manicure galattica, iridescente e metallica.
n° 01 Outta Space is The Place
n° 02 Space is the Place
n° 03 Space Glam
n° 04 Beam me up!
n° 05 Intergalactic Adventure
n° 06 We Will Space You
n° 07 1000 Light Years Away


Essence Decorazioni Adesive Stand Out! 3D Touch (1.69€): Si applicano sull'unghia pulita e dopodiché si passa con lo smalto colorato per un effetto super 3D.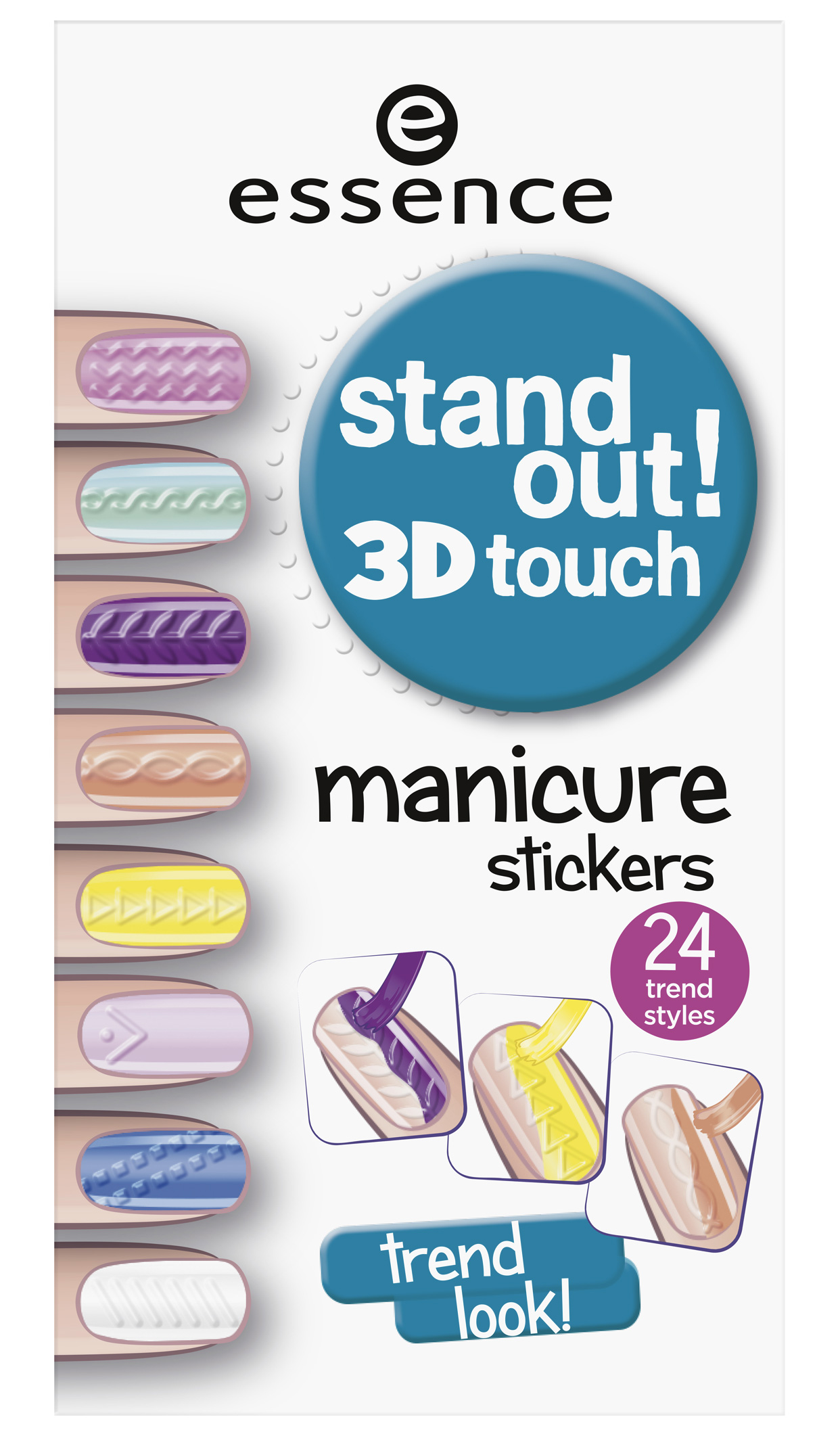 Essence Smalto Unghie & Top Coat Anti Bite (2.29€): È prodotto giusto creato per smettere di mangiarsi le unghie, infatti al suo interno contiene un ingrediente dal sapore amaro che aiuta ad evitare il rosicchiamento.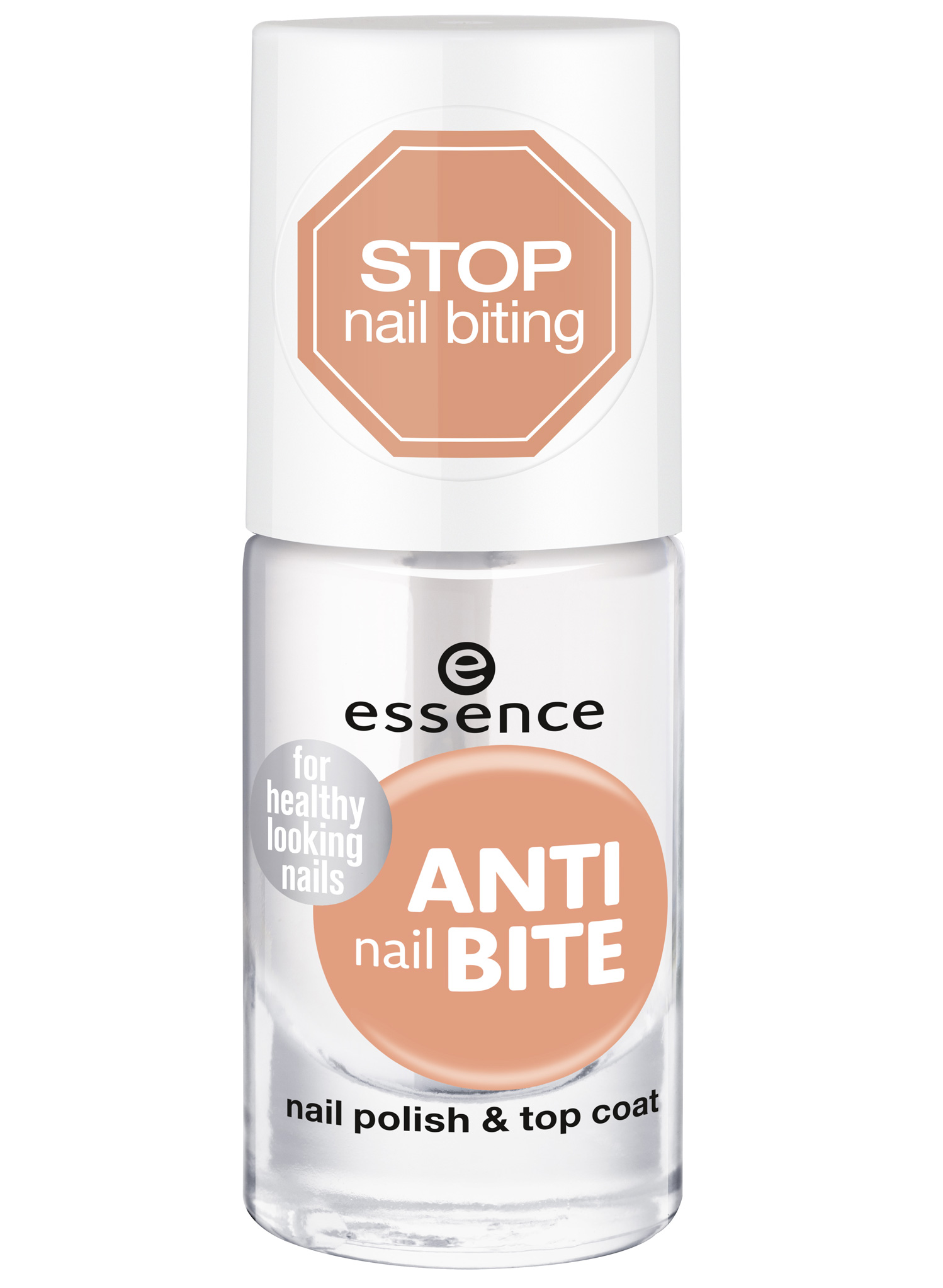 Essence Smalto Unghie Top Coat Effetto Polvere di Stelle (2.49€): Lo smalto Top Coat ricco di frammenti multicolor che permette di creare una manicure "galattica".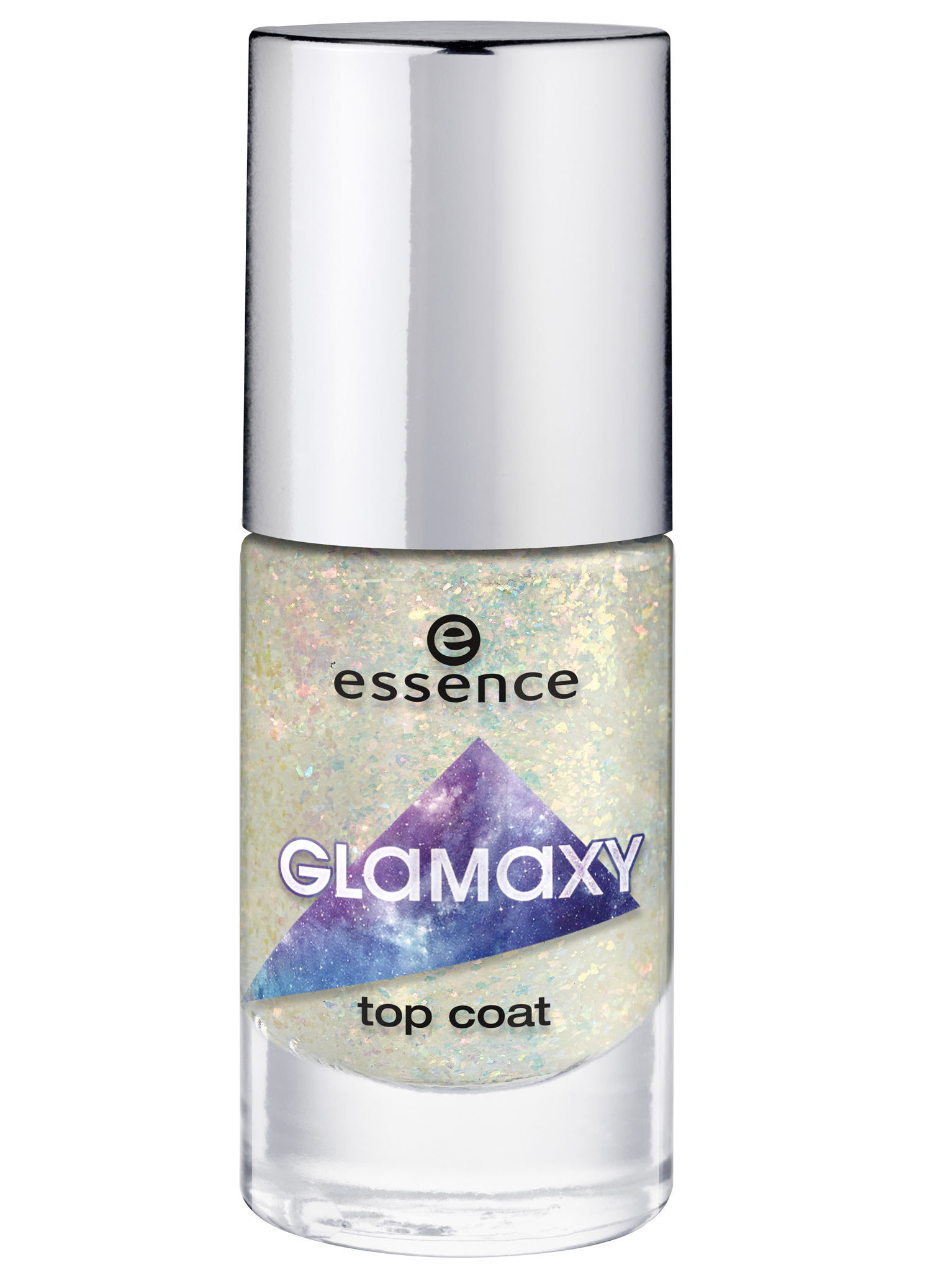 Essence Smalto Unghie Effetto Filler All In One  (2.29€): Lo smalto base coat, arricchito con cheratina che uniforma la superficie delle unghie eliminando eventuali irregolarità.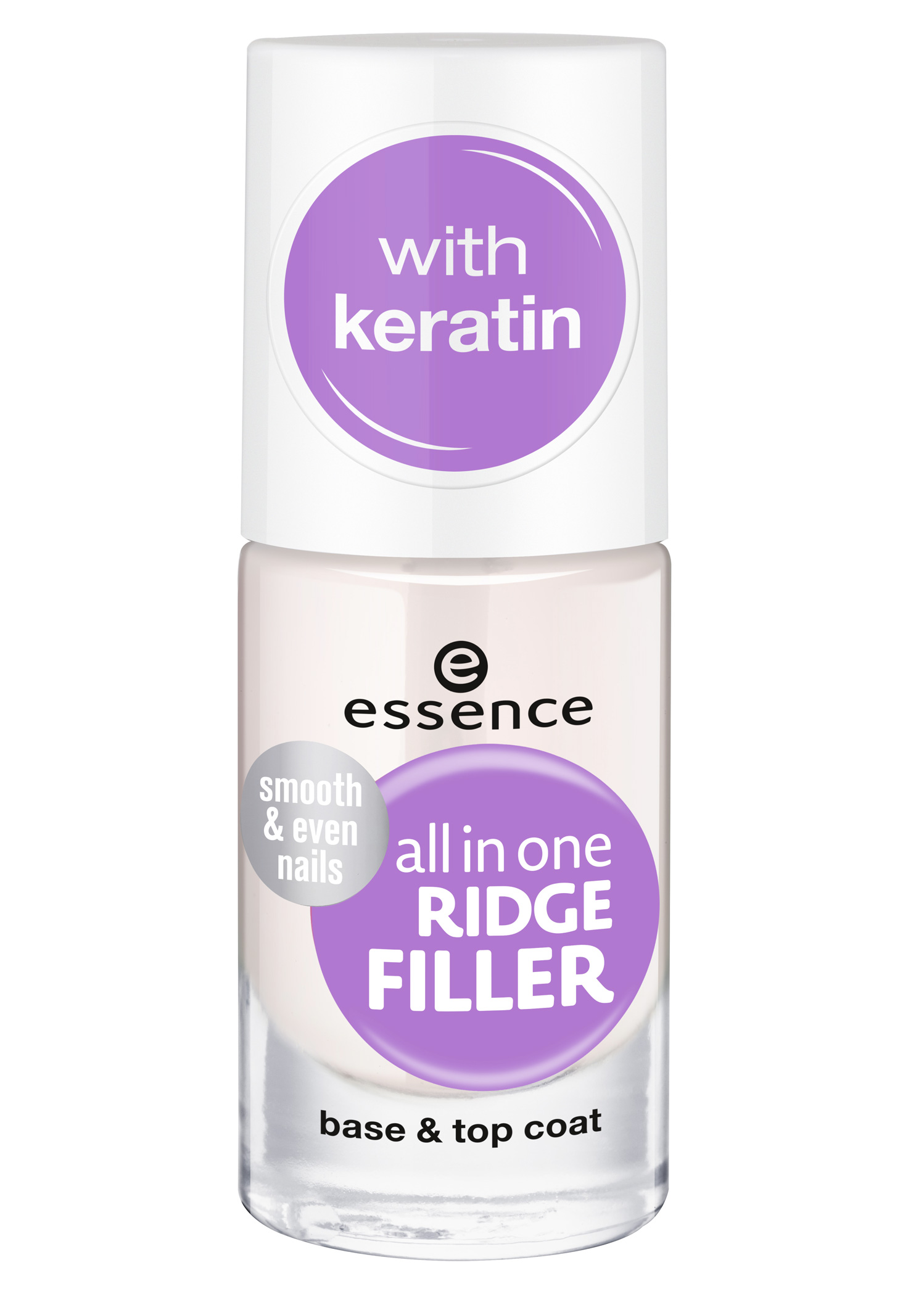 Essence Smalto Unghie Top Coat Sos Protect & Resist (2.49€):Lo smalto base coat arricchito con estratto di te bianco e olio di Tangerine che rinforza le unghie.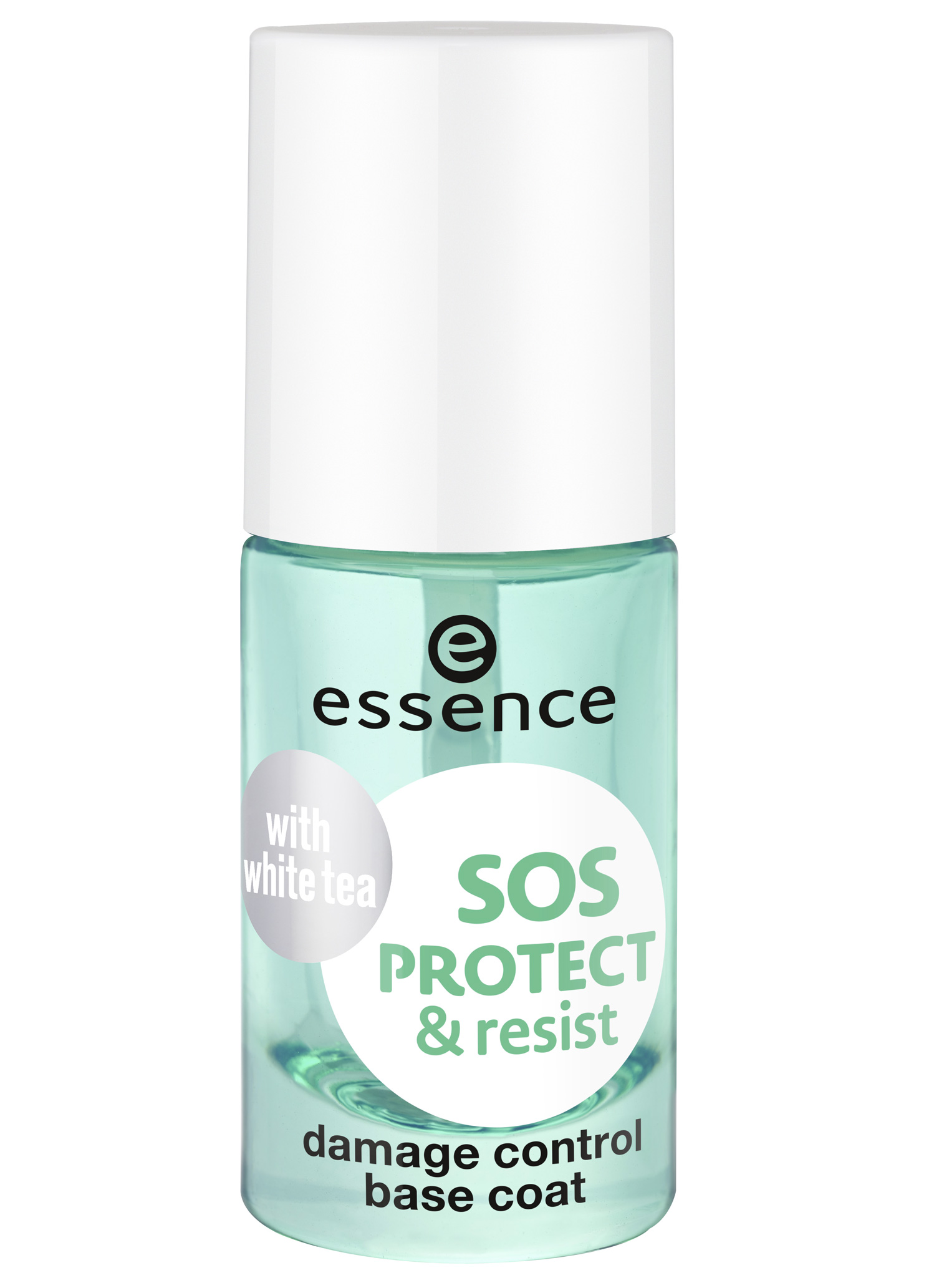 Questi sono tutti i nuovi prodotti makeup essence primavera 2017 in arrivo a breve in tutti gli stand. Stiamo all'erta perché ci sono parecchi prodotti interessanti!
Vicky❤️