I migliori 5 siti web stranieri sul mondo del makeup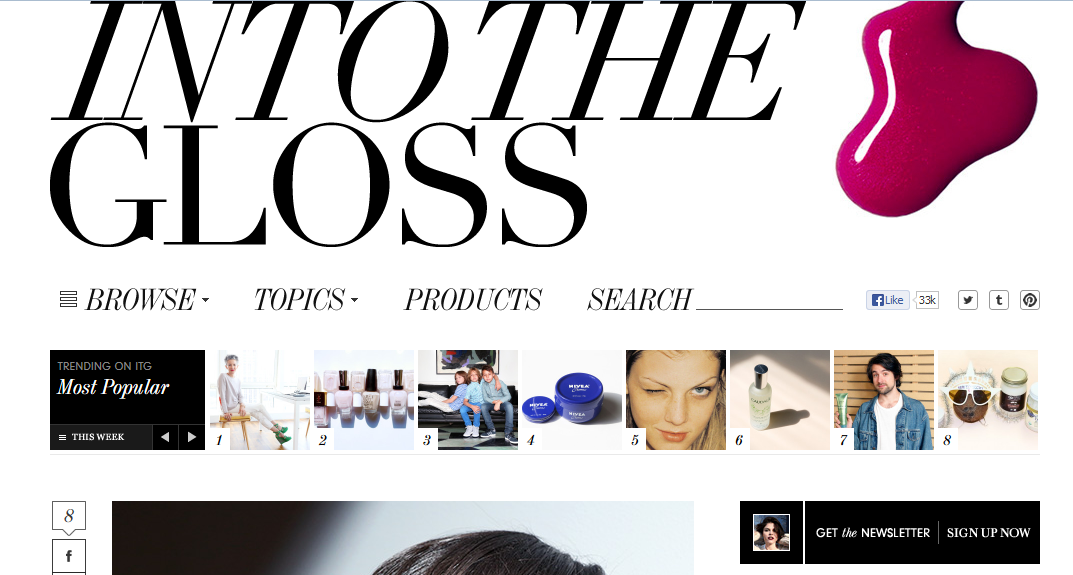 Ciao ragazze, oggi voglio condividere con voi quelli che considero i migliori 5 siti internet stranieri dedicati al mondo del make-up e della bellezza.
La scelta non è stata facile dato che, come immaginerete, sono veramente tanti i siti e i beauty blog in cui navigo ogni giorno alla ricerca delle ultime news in fatto di make-up, sperando sempre di trovare notizie di nuovi smalti dai colori fantastici o qualche rossetto con tonalità particolari. La seguente classifica, basata sui miei personalissimi gusti, è frutto di anni di duro lavoro e tutti i siti indicati sono in lingua inglese. Per poterli apprezzare non serve una conoscenza approfondita della lingua, anche se ovviamente conoscere le basi aiuta.
Ecco quindi quelli che sono, a mio parere i migliori 5 siti internet stranieri sul mondo del make-up:
5 – All Laquered Up: "A nail polish fanatic's resource" è il sottotitolo di questo sito internet assolutamente imperdibile per tutte le amanti, come me, della cura delle unghie e della nail art. Visitatelo e capirete perchè per me è una delle tappe immancabili della giornata in fatto di make-up, e sono sicura che anche voi non ne potrete più fare a meno.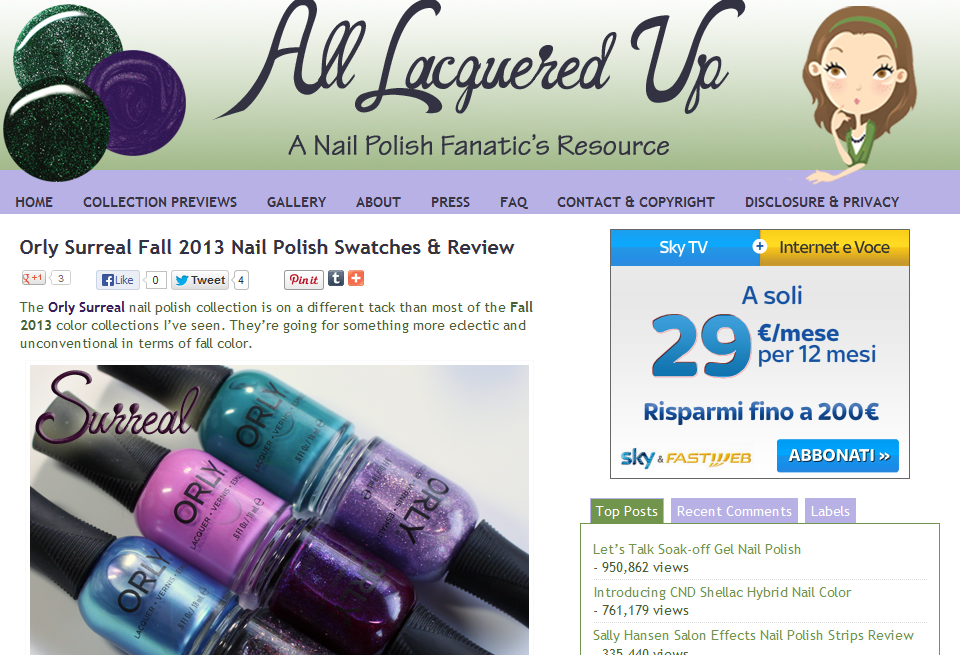 4 – Into the Gloss: Il sito internet di Emily Weiss, fondatrice e direttore creativo, è una fonte inesauribile di notizie, foto e curiosità sul mondo del make-up. Ci vado almeno 2 volte al giorno e raramente rimango delusa, in particolare per le recensioni dei prodotti, sempre molto utili per decidere (o sognare) cosa acquistare. Grande spazio anche per tutto ciò che riguarda la cura e lo stile dei capelli.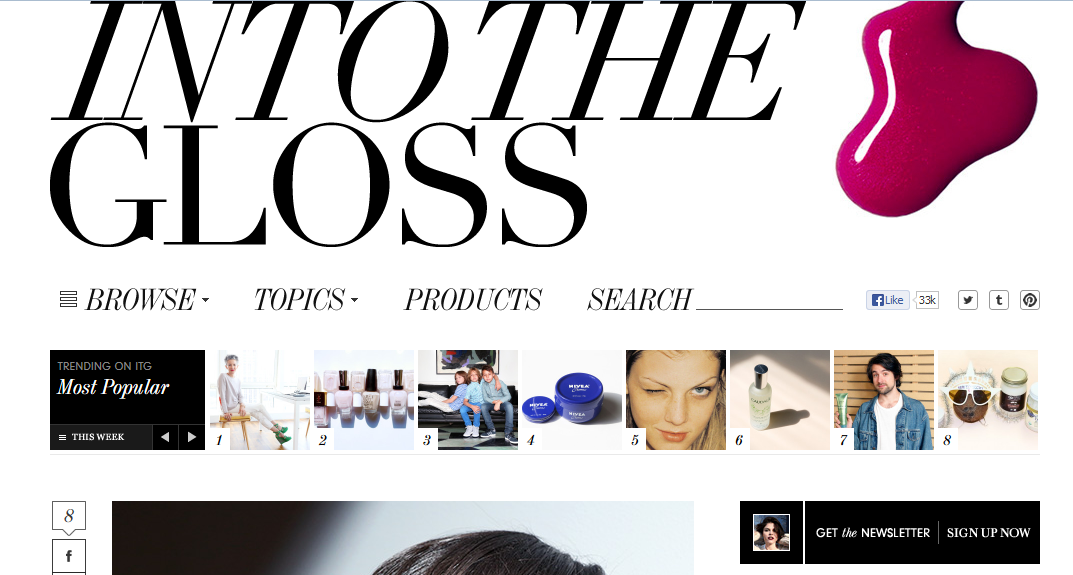 3 – Makeup Alley: Questo sito, dalla grafica molto essenziale, presenta le recensioni di migliaia e migliaia di prodotti make-up, con i pareri e i commenti degli utenti. Una delle migliori fonti di informazione presenti sul web, e soprattutto molto imparziale vista la provenienza dei commenti.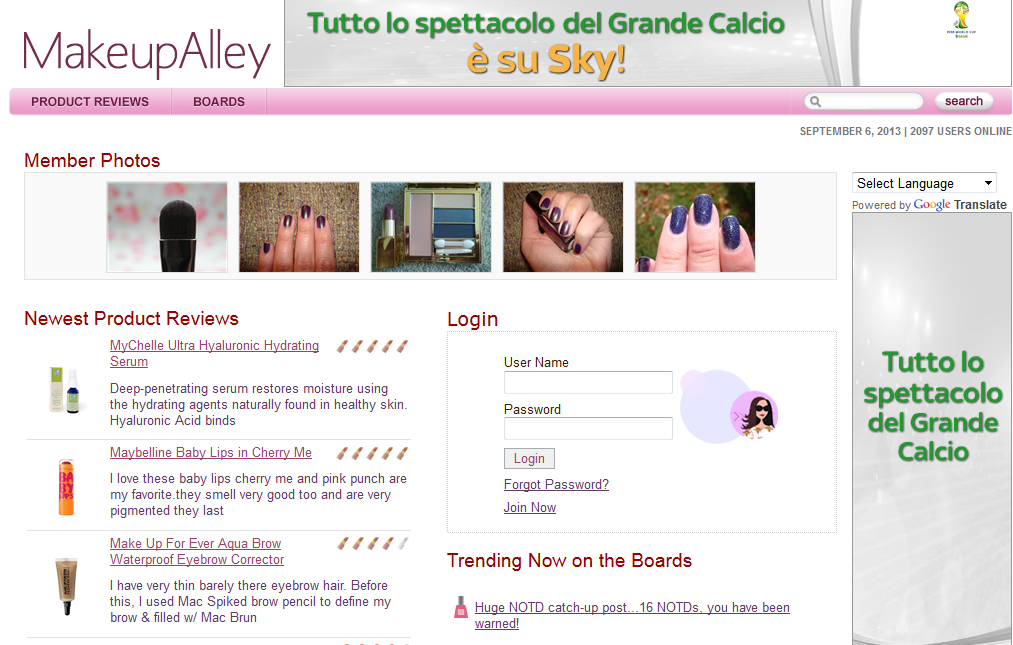 2 – Kiss and Makeup: Già il fatto che questo sito sul make-up made in UK sia un sito .tv (proprio come il mio) me lo rende simpatico a pelle. Se ci aggiungete che ci si possono trovare un'infinità di notizie, tutorial e recensioni su tutto quello che riguarda il mondo della bellezza capirete come Kiss and Makeup sia uno dei miei siti internet preferiti, da visitare più volte ogni giorno.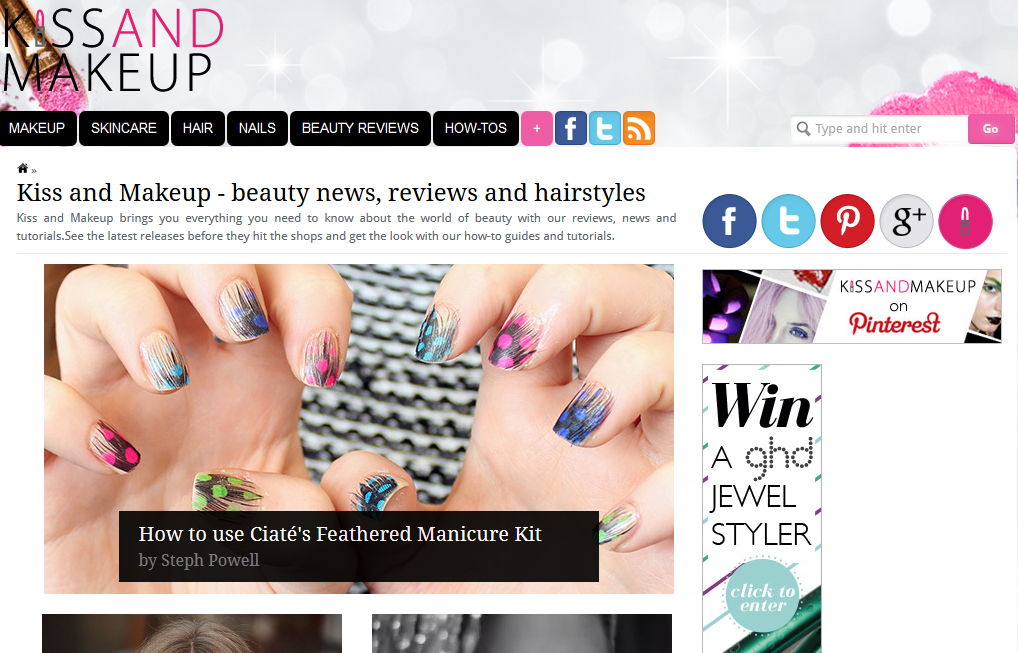 1 – Temptalia: And the winner is… con foto, recensioni, swatch, tutorial e consigli sul mondo del make-up Temptalia è senza dubbio il mio sito internet preferito. Anche la community è molto frequentata e offre sempre spunti interessanti. Il sistema di recensioni è semplice ed intuitivo, insomma amo questo sito (specifico nel caso non si fosse capito).
Bene ragazze, spero di esservi stata utile. Fatemi sapere se conoscevate già questi siti e cosa ne pensate. Ovviamente se volete segnalare qualche altro sito internet straniero che parli di make-up e bellezza sono tutta orecchi.
Ciao ciao, Vicky.