Nuova Collezione Trend Edition Essence "Midnight Masquerade" per un Makeup in Maschera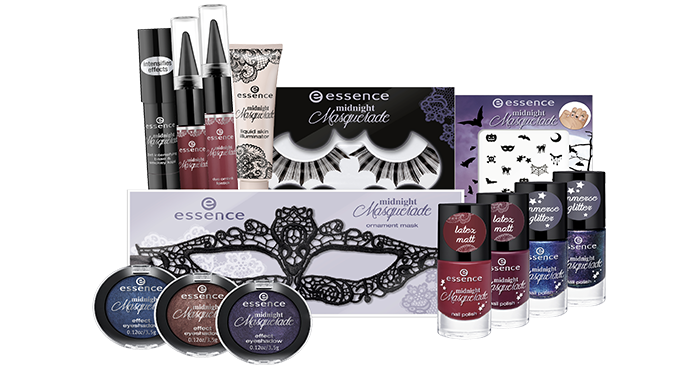 Siete tutte invitate allo stravagante ballo in maschera con la nuova Trend Edition Essence "Midnight Masquerade" che propone tutto ciò che serve per preparasi ad essere le più luminose e misteriose. Prodotto forte di questa collezione oltre all'illuminante cremoso per creare punti luce sul viso, sono sicuramente i nuovi rossetti Duo Ombré Lipstick declinati in due colorazioni. Completa il look con un velo di mistero e sensualità la maschera in pizzo che rende subito sexy e dannatamente misteriose.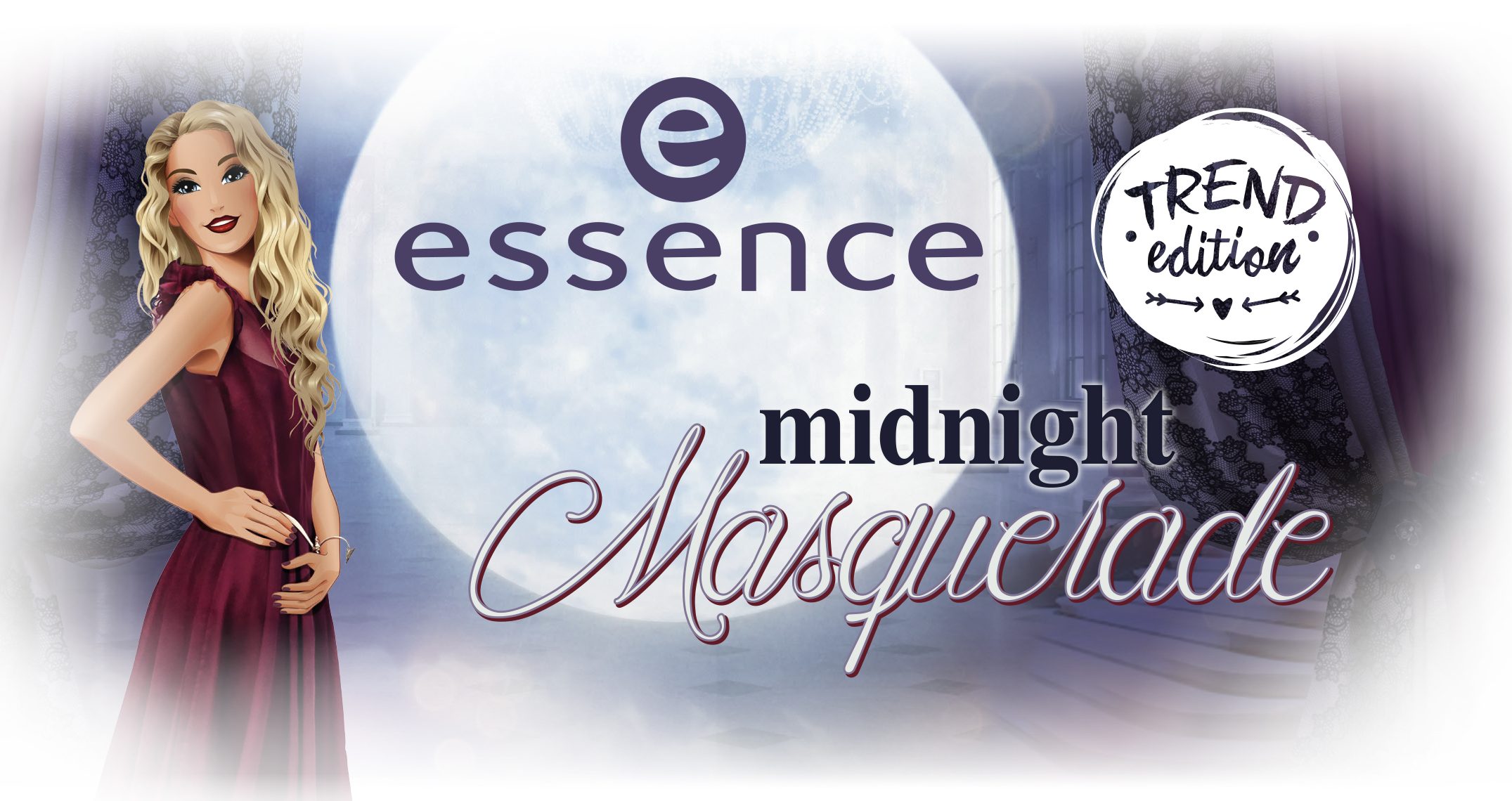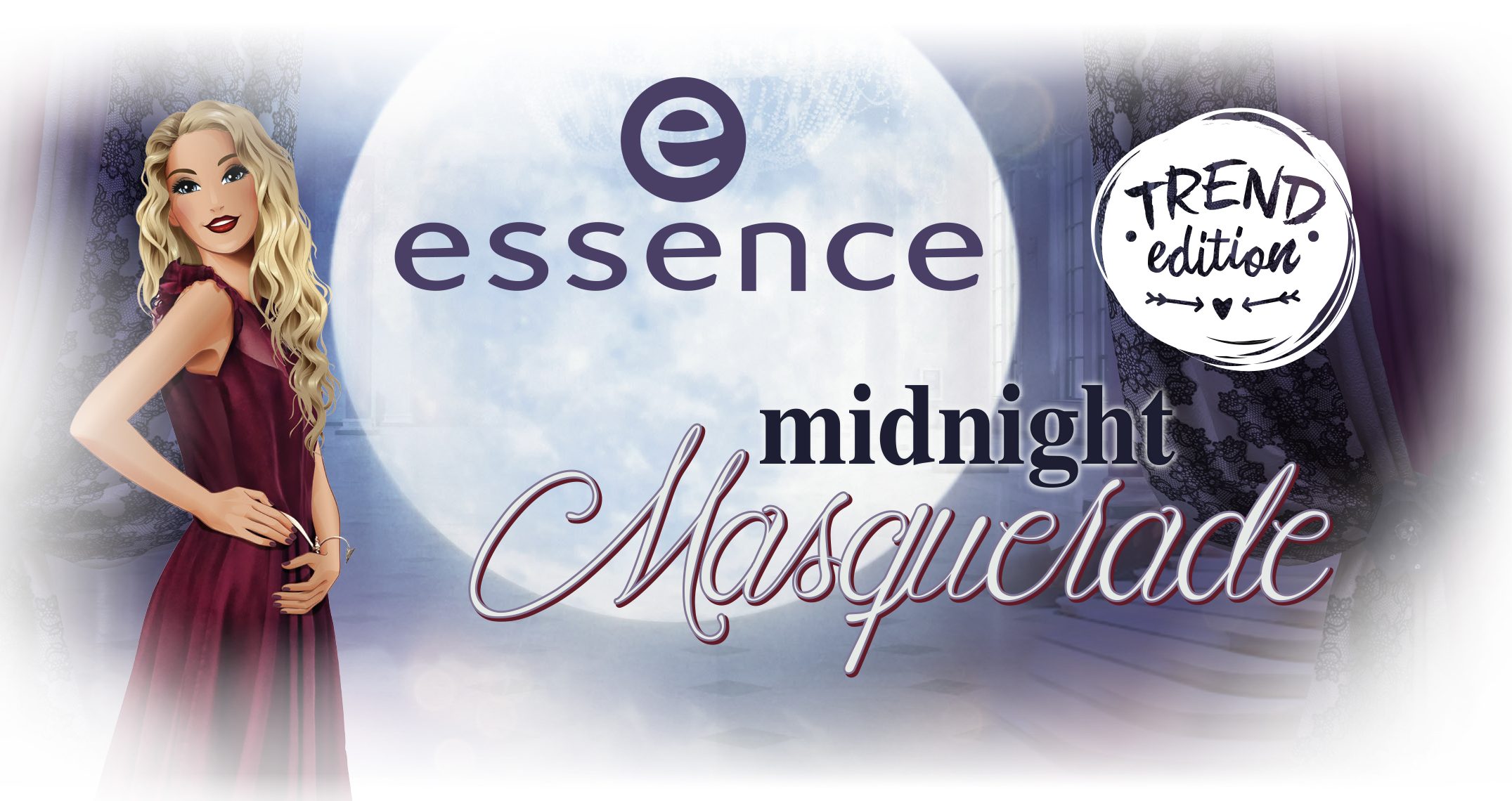 Scopriamo insieme tutti i prodotti della nuova collezione Trend Edition Essence "Midnignt Masquerade":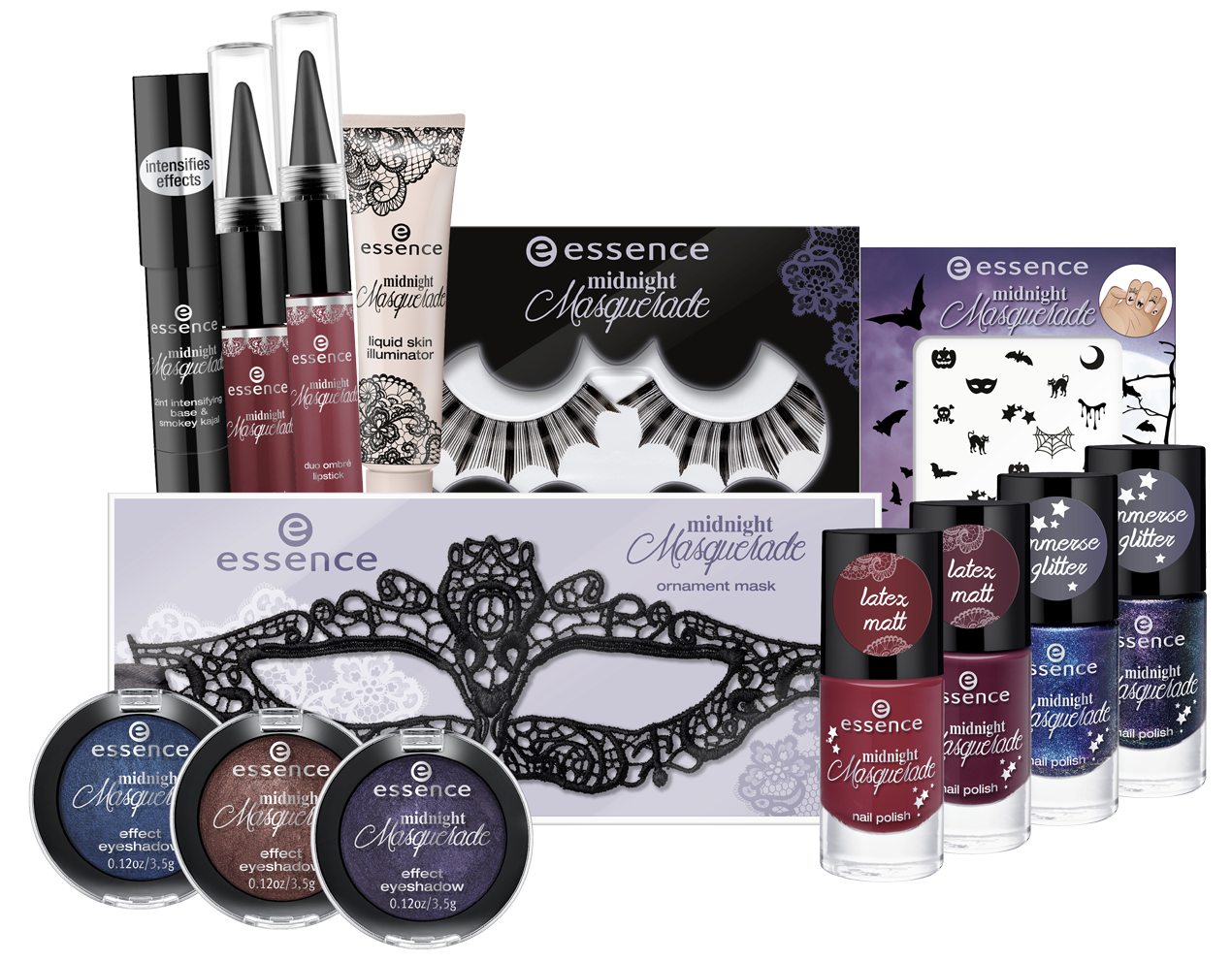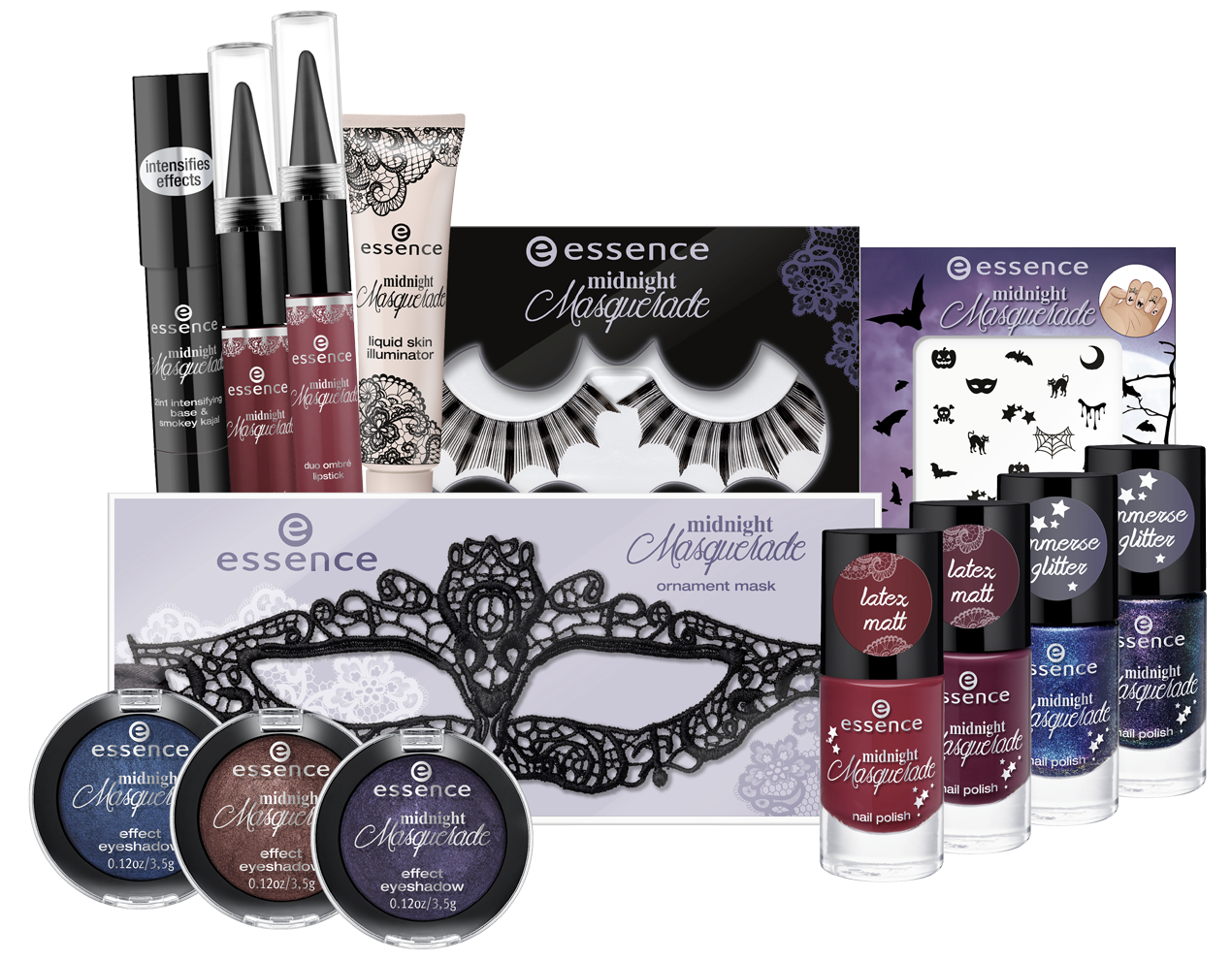 Essence Midnight Masquerade Effect Eyeshadow: Tre ombretti luminosi dal finish metallico effetto foil.
01 keep your midnight secret
02 spooktacular night
03 witching you were here


Essence Midnight Masquerade 2in1 Intensifying Base & Smokey Kajal: La nuova base ombretto cremosa che intensica i colori ed esalta i riflessi rendendo tutto long lasting. Si può utilizzare anche come matita kajal per intensificare lo sguardo.
Essence Midnight Masquerade False Lashes: Le nuove ciglia finte Essence per uno sguardo super stravagante!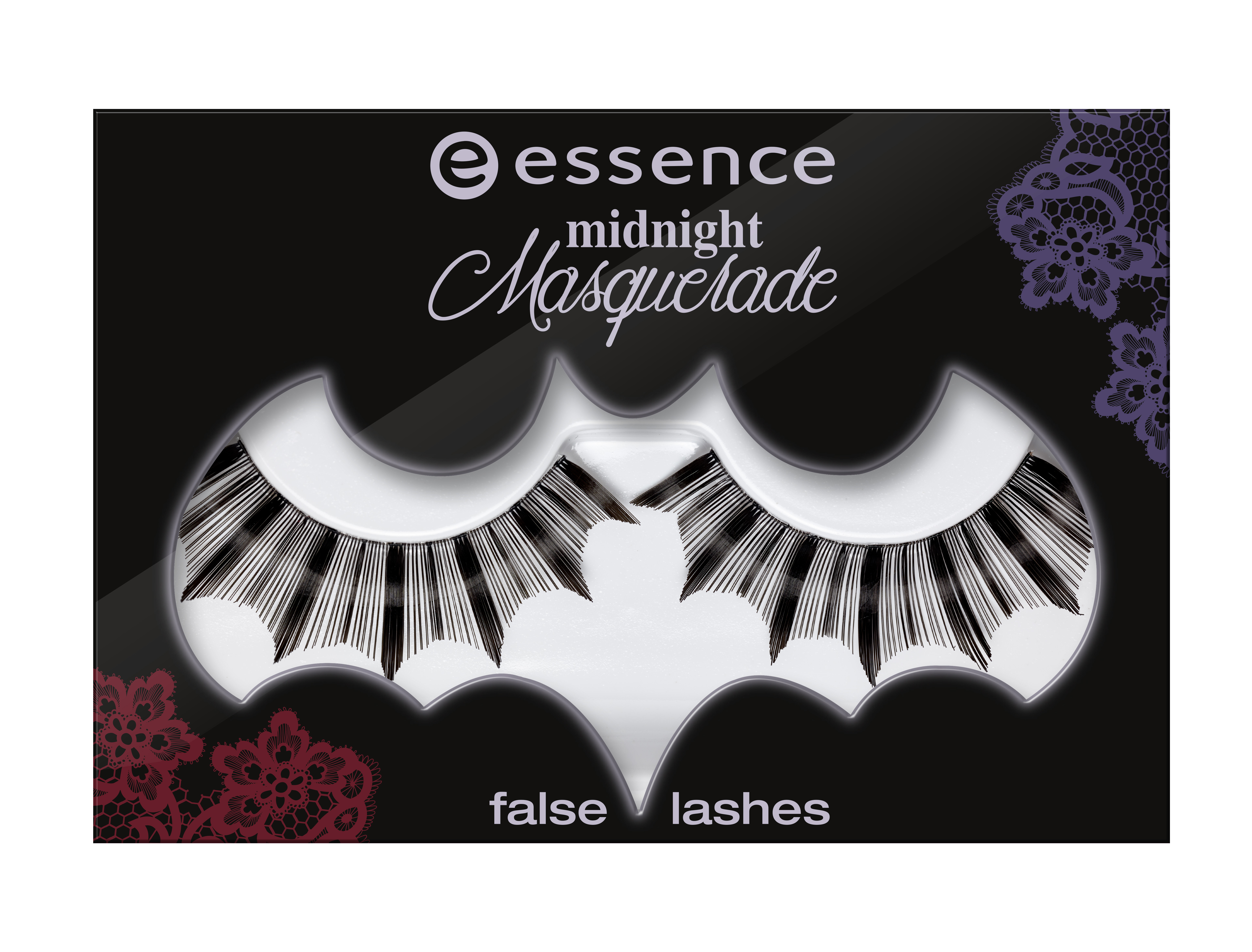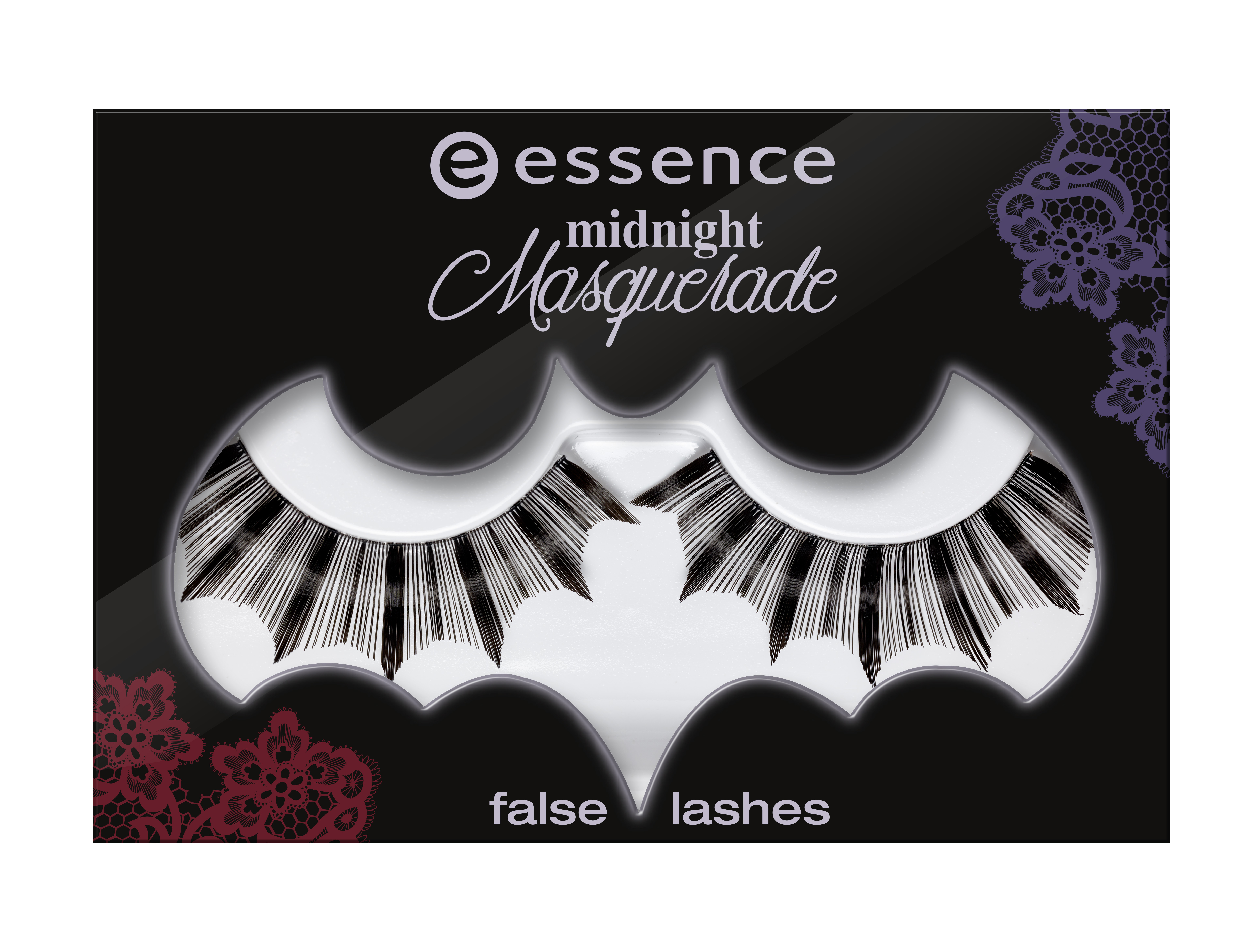 Essence Midnight Masquerade Duo Ombré Lipstick: Il kit per creare ombré-lips perfette grazie alla matita labbra nera ed al rossetto matte da sfumare nella parte centrale.
01 dance till dawn
02 bloody marry me
Essence Midnight Masquerade Liquid Skin Illuminator: Il nuovo illuminante cremoso Essence per essere sempre le più luminose e splendenti durante le feste.
01 sitting, waiting, witching
Essence Midnight Masquerade Nail Polish: Quattro nuovi smalti declinati in due finish, super glitterati oppure super matte, nessuna via di mezzo!
01 meet me midnight
02 black cats wanted
03 a vampire kissed my neck
04 the walking red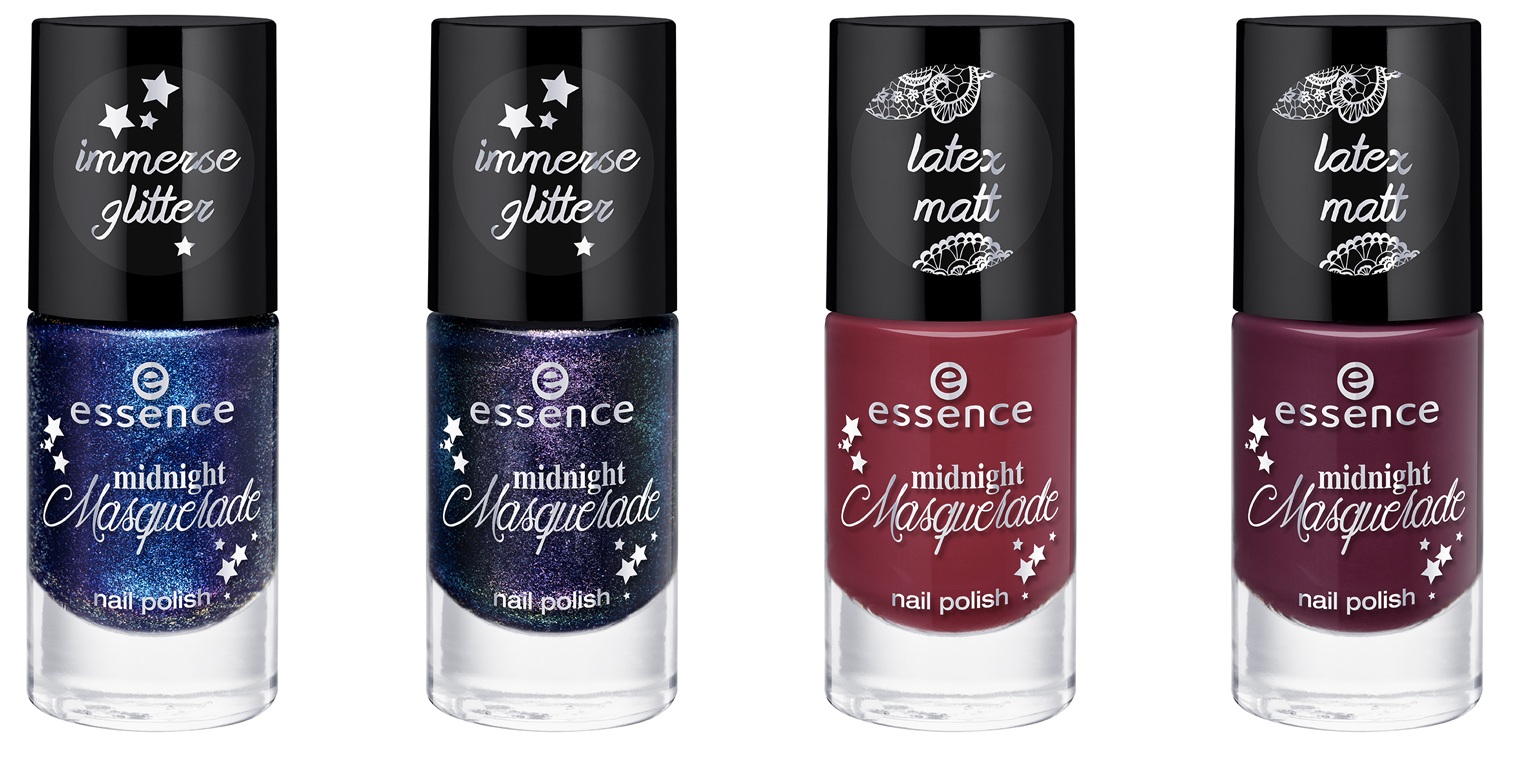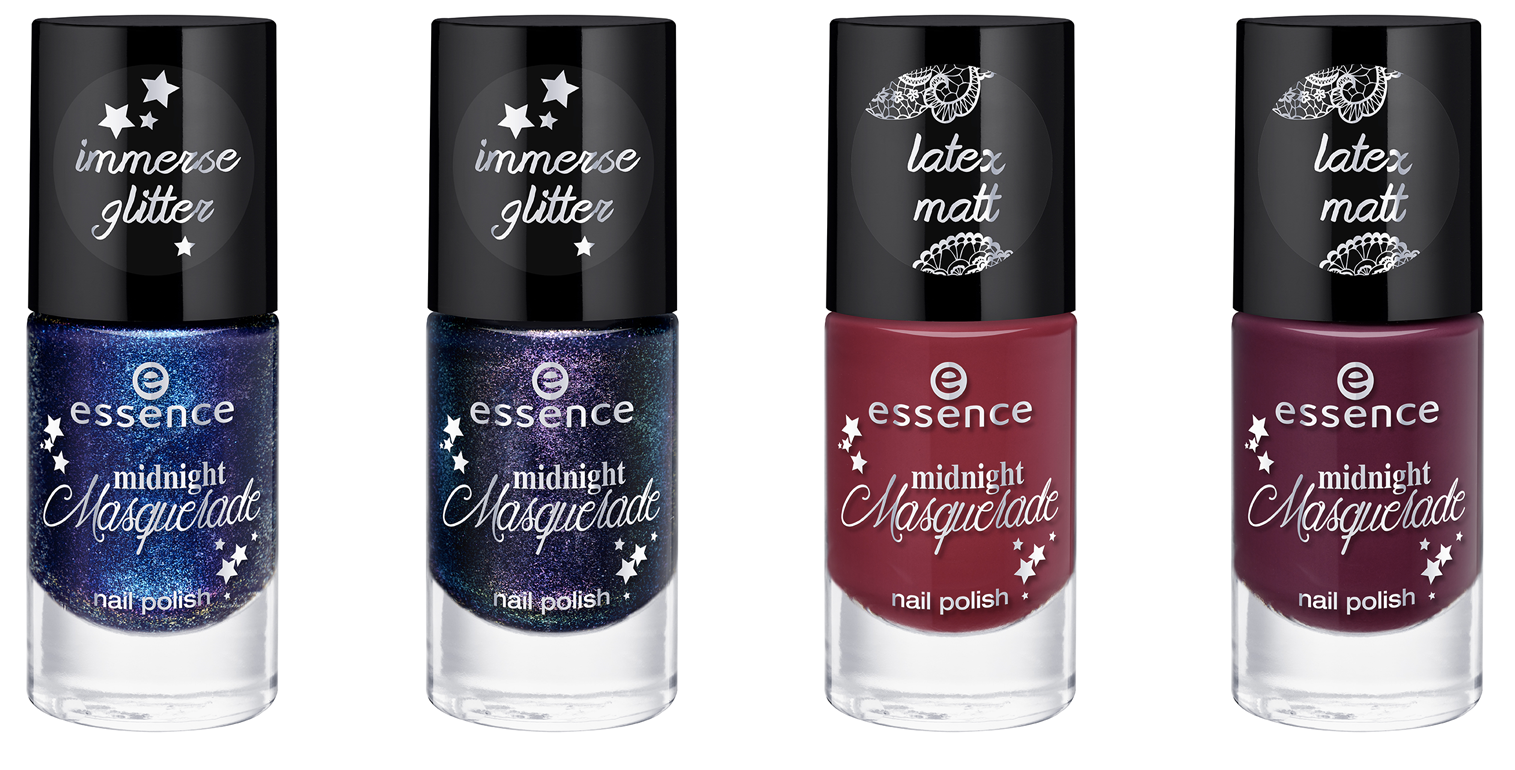 Essence Midnight Masquerade Nail & Cuticle Tattoos: Adorabili e spavenotse nail art con zucche, tele di ragno, teschi e tanto altro…
01 party at the haunted house
Essence Midnight Masquerade Ornament Mask: La maschera in pizzo che regala sensualità e crea subito il look perfetto in due secondi, giusto il tempo di indossarla.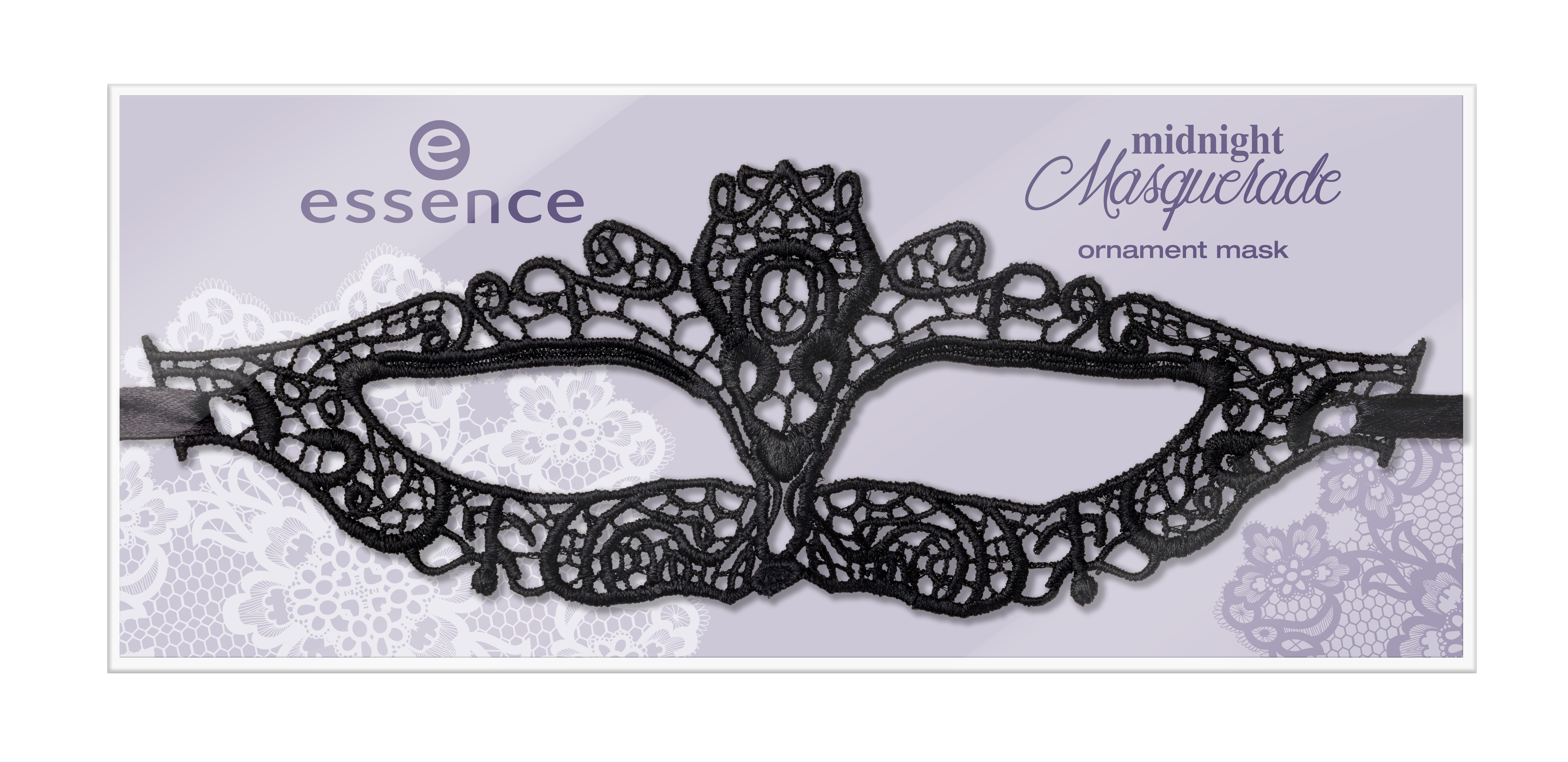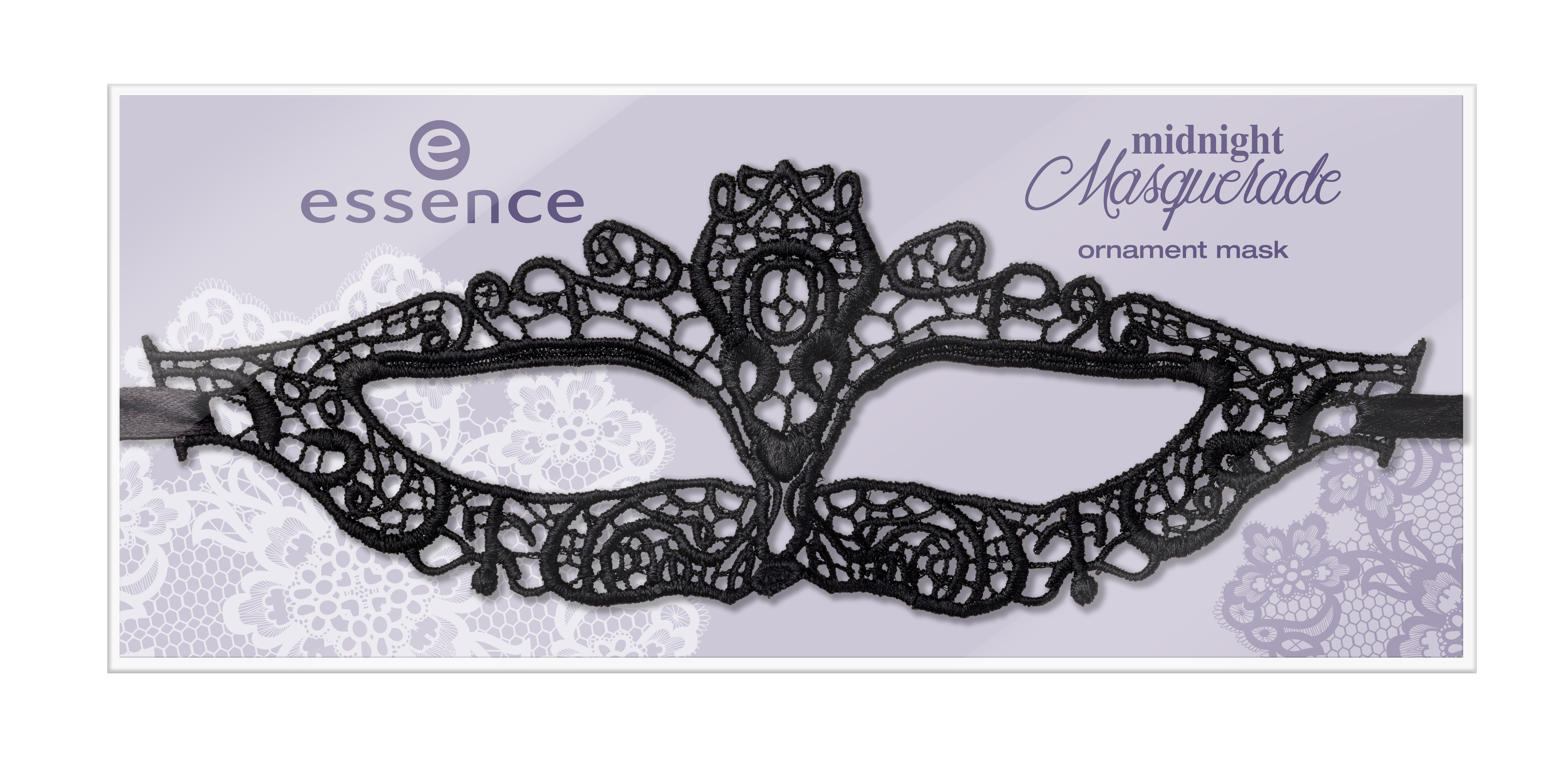 La nuova Trend Edition Essence "Midnight Masquerade" sarà disponibile tra i mesi di ottobre e novembre presso tutti i punti vendita Essence.
Vicky❤️