Video Get Ready With Me – Makeup con la palette Naked HEAT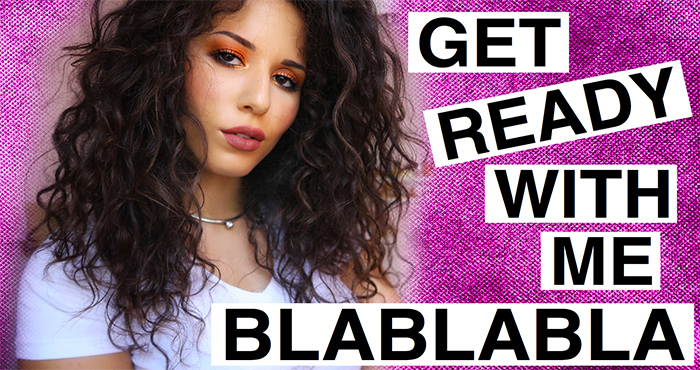 È vero che qui in Gran Canaria le temperature sono ancora quelle estive e lo saranno per un bel po' di tempo, ma questo non è un motivo per odiarmi e quindi tuffiamoci amorevolmente in un makeup autunnale completo. In questo nuovo video Get Ready With Me BLABLABLA, oltre a chiacchierare nel nostro momento salottino di un argomento abbastanza attuale, realizzo un makeup completo dalla base viso fino al trucco occhi utilizzando specialmente prodotti nuovi.
Regina del mio makeup caldo e autunnale è la nuova palette Naked Heat, finalmente nelle mie bramose manine, che racchiude 12 sfumature avvolgenti, fantastiche per questo autunno.
Provo anche il nuovo fondotinta Max Factor Healthy Skin Harmony di cui ho sentito parlare davvero molto bene soprattutto dalle mie amiche Trucchine nel gruppo privato di Trucchi.tv di FB, tanto da ingolosirmi a provarlo immediatamente.
Sulle labbra scelgo quello che per me è il dupe del rossetto Lolita II di Kat Von D ma con un prezzo decisamente più abbordabile e "friendly". Ti lascio al video e non dimenticare di farmi sapere cosa ne pensi sull'argomento affrontato insieme riguardo scuola e carriere da youtubers.
TUTTI I PRODOTTI MAKEUP UTILIZZATI
V I S O
Max Factor Healty Skin Harmony Miracle Foundation in Soft Honey
Flormar Terracotta Blush-on
Make Up For Ever Bronzer S114 Chamois
Kiko Concealer Palette 
O C C H I
Too Faced Shadow Insurance
Urban Decay Naked Heat
Max Factor Mascara Lash Crown
Kiko Lasting Precisionn°16
Make Up for ever Star Lit Powder n°12 Copper
S O P R A C C I G L I A
Benefit Ka Brow
L A B B R A
Wet n Wild Liquid Catsuit Give me Mocha
Vicky❤️