Nuova Collezione Smalti Faby "Illusion" Autunno 2015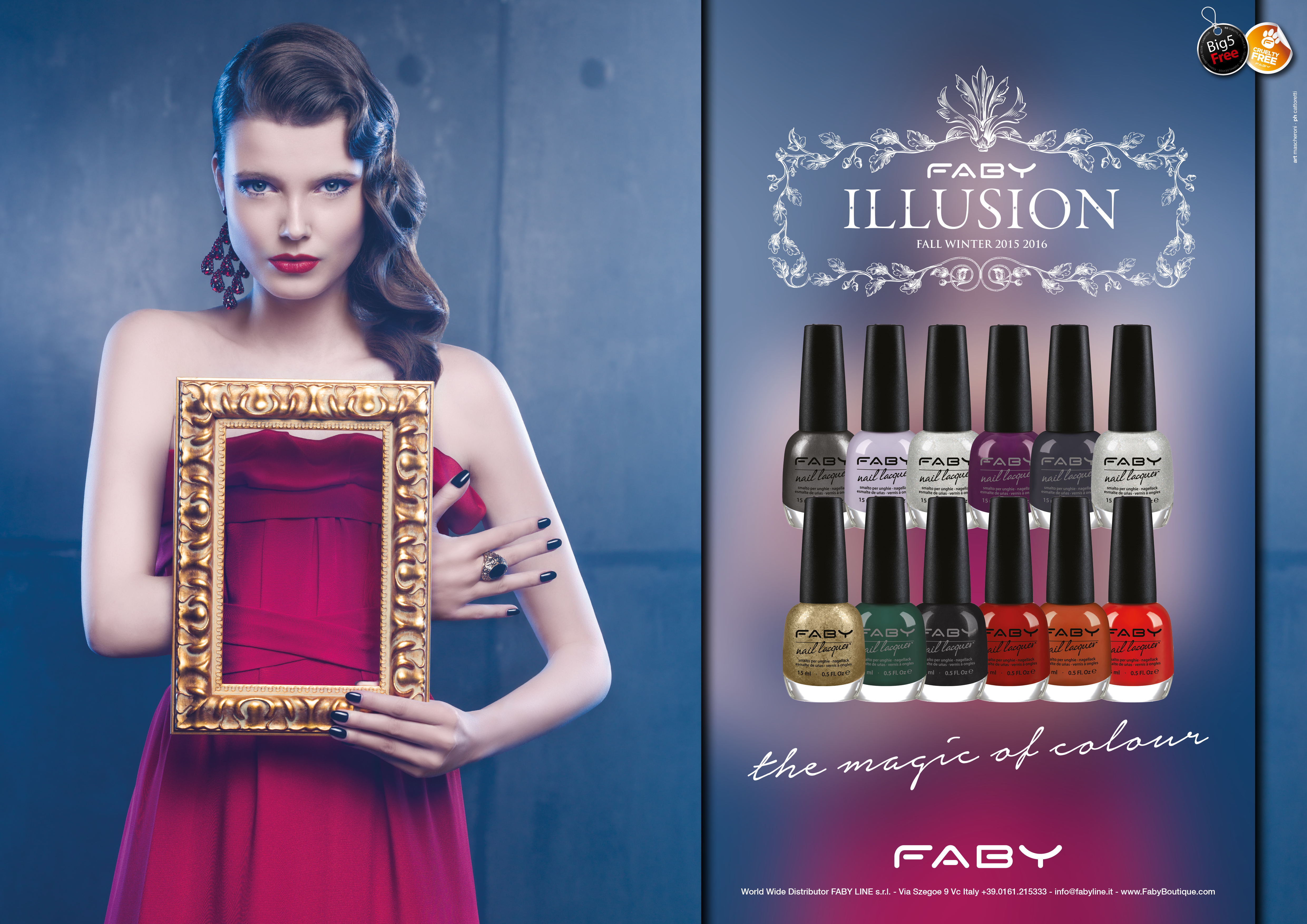 Buongiorno carissime beauty-addicted! L'altro giorno ho avuto il piacere di partecipare alla presentazione della nuova collezione di smalti autunno 2015 Faby "Illusion", una vera magia di colori e di texture.
La nuova collezione di Faby si ispira al magico mondo degli illusionisti e come un prestigiatore vuole creare degli entusiasmanti giochi di fantasia sulle nostre mani con le dodici colorazioni inedite.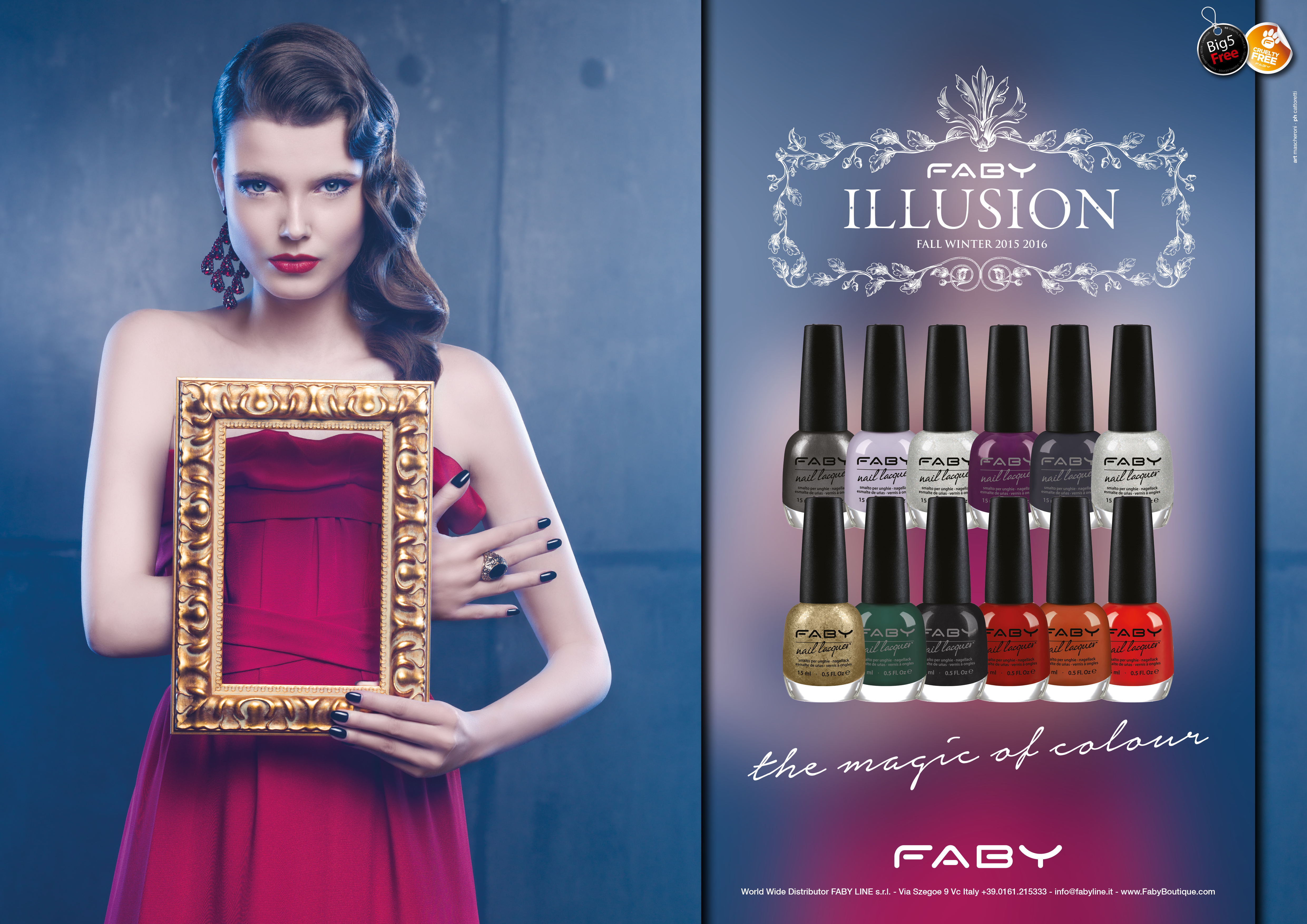 Scopriamo insieme tutte le meravigliose dodici colorazioni della collezione Faby "Illusion" autunno 2015: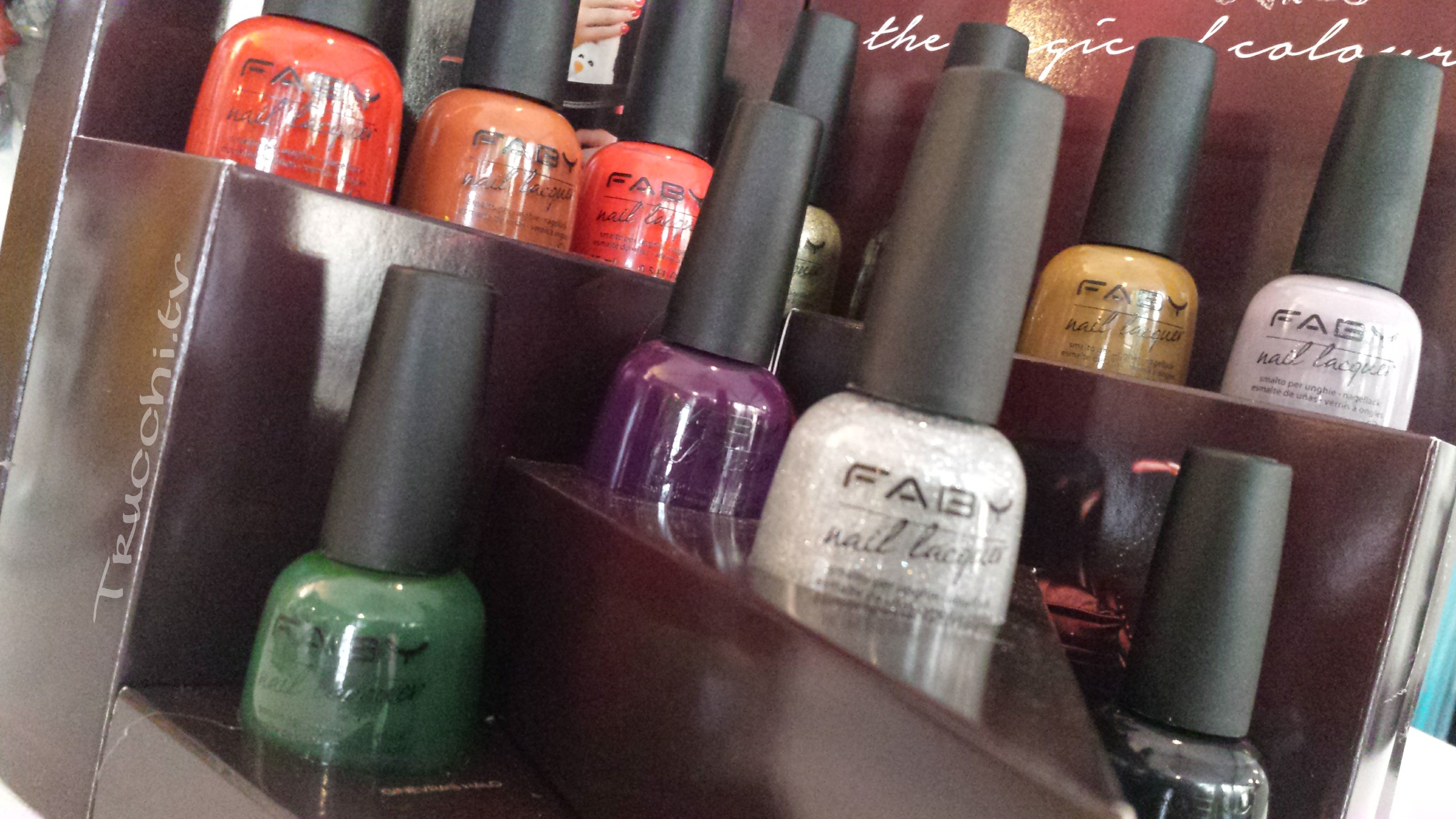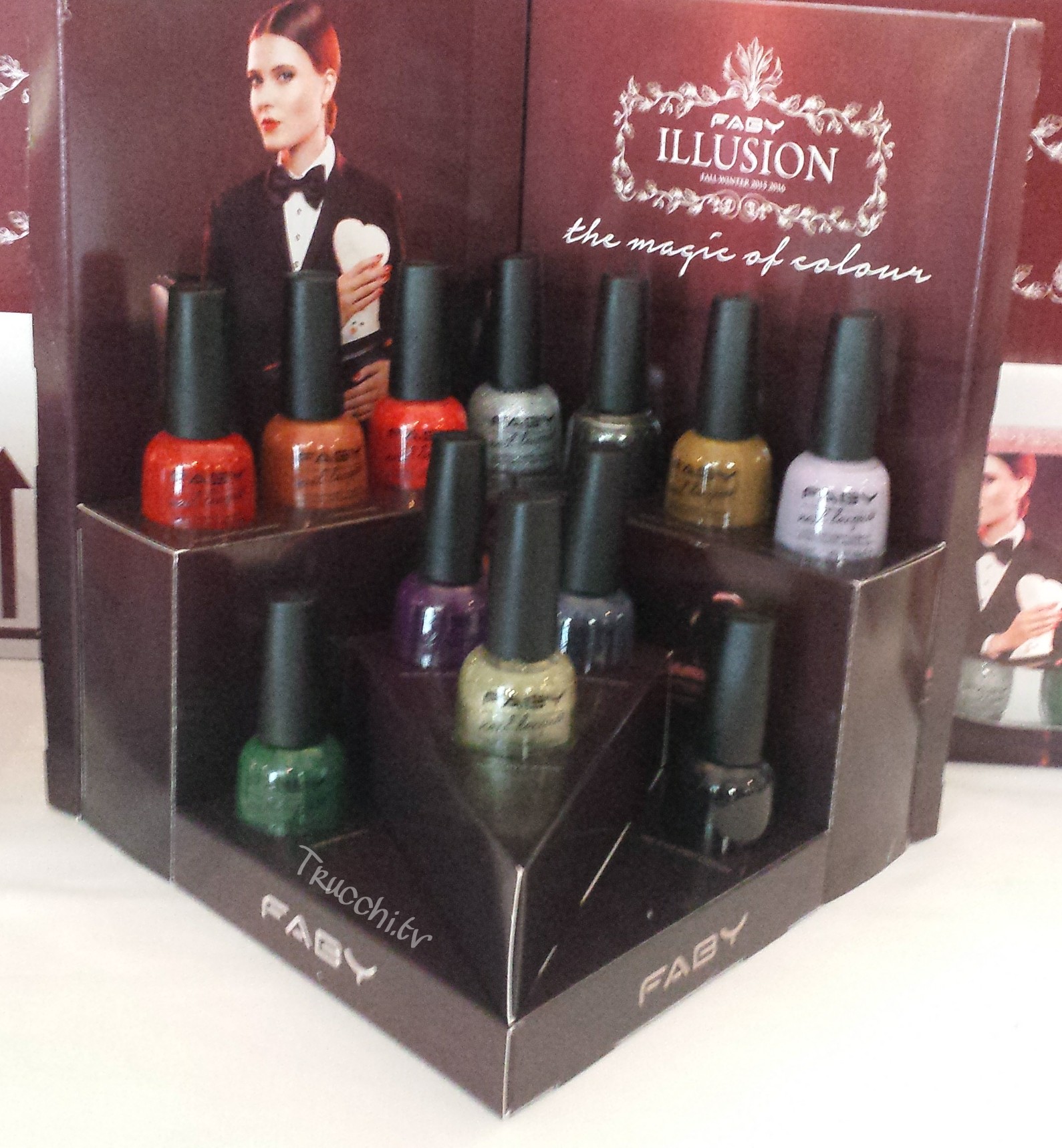 LC1025 Antigravity – fumo brillante
LC1026 What the eyes see… – ombra lilla
LC1027 Pick a card, any card – tabacco
LC1028 Where is my head? – sciroppo di mirtillo
LC1029 Unknown Dimension – grigio piombo fuso
LC1030 The Magic Wand – polvere magica
LC1031 Sim Sala Bini – oro tridimensionale
LC1032 Ginevra's Halo – verde foresta
LC1033 Faby is the great Magician – sera antracite
LC1034 Abracadabra – cremisi
LC1035 The fifth ace – terra cotta
LC1036 Alec wants a carrot – rosso lacca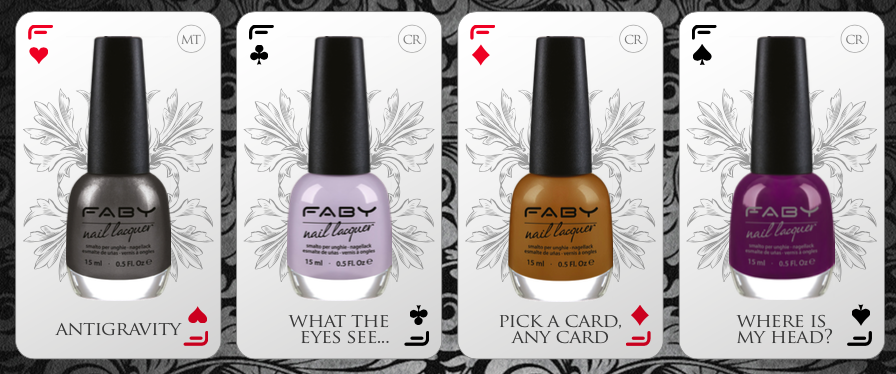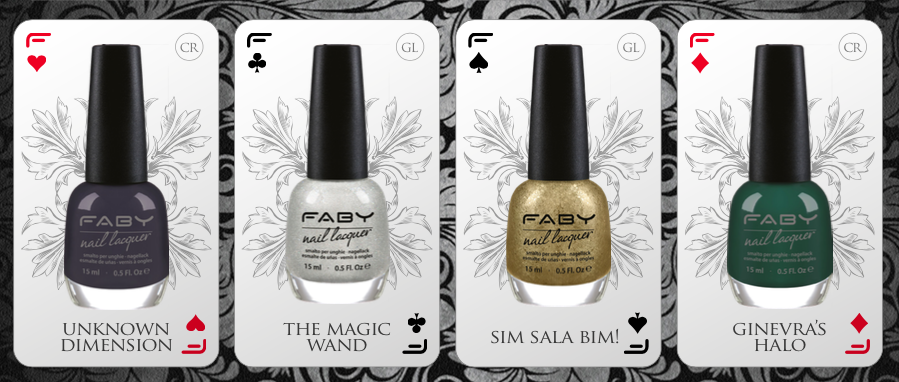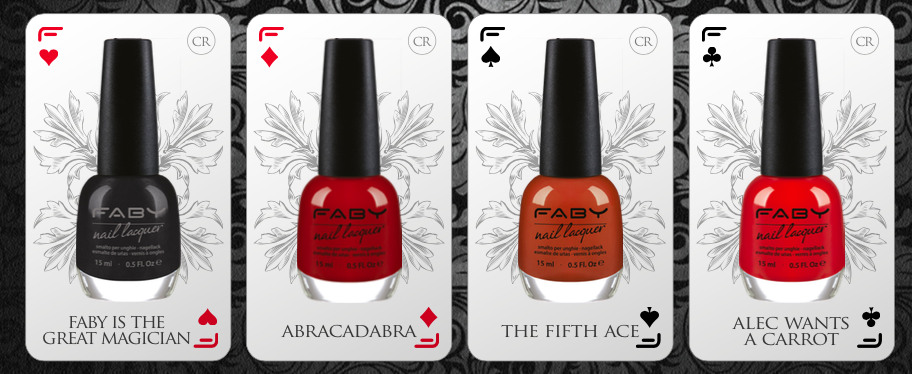 Come tutti i prodotti Faby, anche gli smalti della nuova collezione Faby "Illusion" rispettano la regola dei "Big 5 Free" quindi non contengono DBP, Toluene, Formaldeide, Resina di Formaldeide e canfora e infine, ma non per importanza, nessun prodotto Faby è testato sugli animali.
I nuovi smalti Faby saranno disponili anche in un piccolo kit, perfetto anche per essere un'idea regalo makeup 2015, da fare a qualche persona speciale (o da farvi fare!).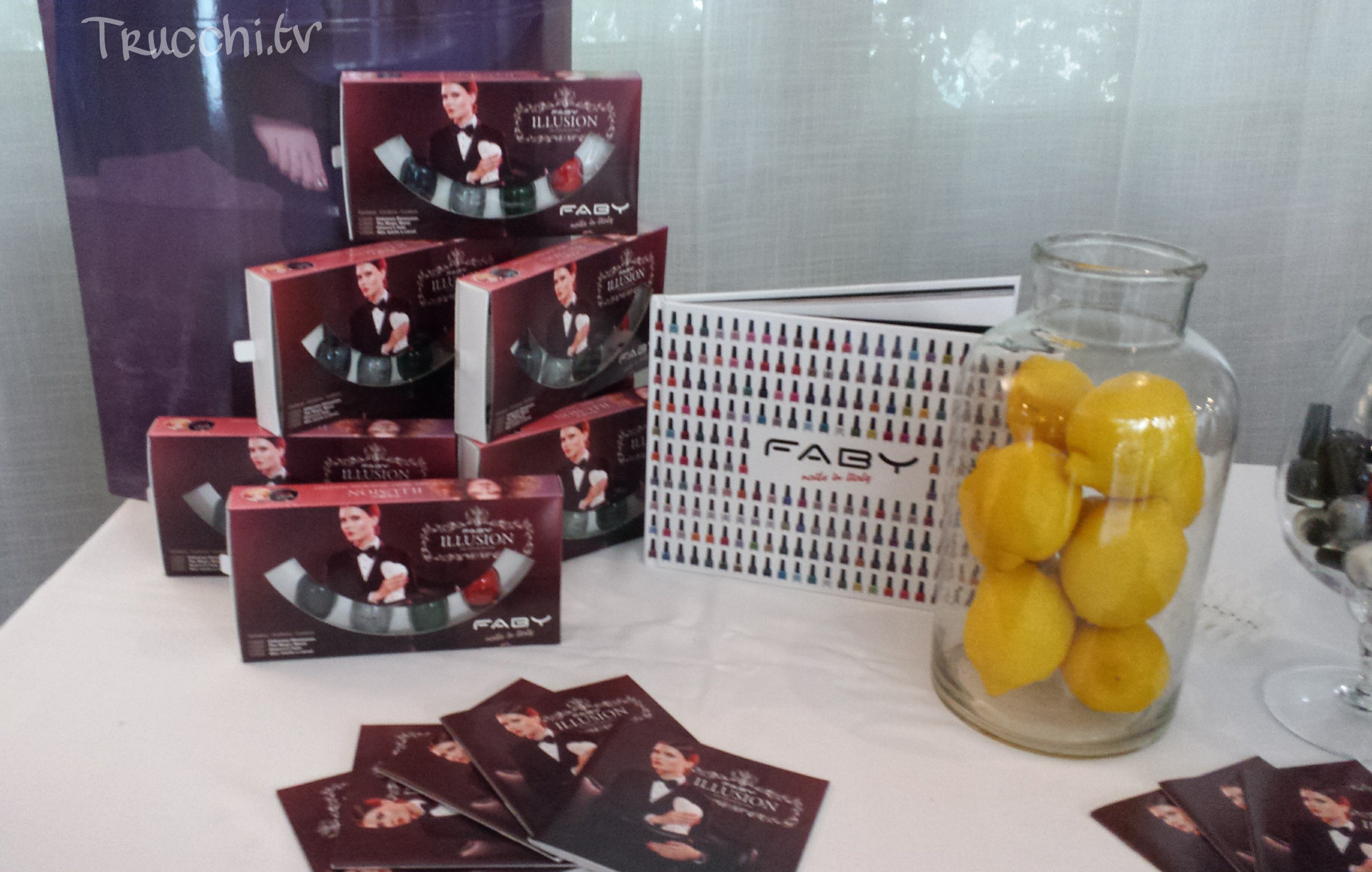 Gli smalti Faby saranno disponibili in tutti i saloni di bellezza che rivendono questo brand makeup oltre, ovviamente, al loro sito internet.
Vicky❤️